About ILCC
Membership Info
Membership Application
By-Laws
Meeting Minutes
Chamber Calendar
Newsletter
Stop in to discover what's happening in Indian Lake, Blue Mountain Lake and Sabael.
Hours of Operation

Due to a change in staffing and reduction of financial resources, the chamber office will be open Friday through Sunday from 10 am to 6 pm. Monday through Thursday the office will be open when volunteer asistance is available. We apologize in advance for this inconvenience.
Please stop in when the office is open an meet Rebeca Schiller, the chamber's new staff person.
6301 NYS Route 30
Indian Lake, NY 12842
518-648-5112
800-328-LAKE (5253)
518-648-5489 FAX
FREE WiFi available inside and outside our office
Brochures, maps, menus, and visitor guides available.
Copy and fax machine available for a nominal charge.
Fishing and Hunting Licensesavailable at Town Hall Mon.- Fri. or online
http//:aca.dec.accela.com/dec
The Chamber has fax and copying services: Check our pricing
Mission Statement
The mission of the Indian Lake Chamber of Commerce, serving Indian Lake, Sabael and Blue Mountain Lake, is to promote economic development through business and tourism while preserving and enhancing quality of life. The Indian Lake Chamber of Commerce will help its members achieve success by providing value-added programs and services; shaping public policy; and build partnerships and coalitions to effectively work with community, government and educational organizations throughout Hamilton County.
Chamber Officers
President - Christine Pouch, Adirondack Museum
Vice President - Brenda Valentine, Adirondack Camps & Antiques
Secretary - Bill Murphy, Protech Audio Corporation

Treasurer - Sherry Williams
Board of Directors
Lenny Baglieri, Blue Mountain Rest
The first obligation of the Indian Lake Chamber of Commerce is to support and help existing businesses in the Town of Indian Lake; we welcome any business wishing to open in our community.
Letter to the membership from the President
The Chamber is a non-profit organization made up of members who are representative of every segment of our community. Our mission is to promote economic growth, provide quality service to members, enhance visitor services and activities, and to market the Town of Indian Lake as a tourist destination.
Together, as Chamber members, we will:
· Collaborate on issues and ideas that will help our individual businesses grow and theTown of Indian Lake flourish.
· Take advantage of a support network of businesses that share common goals.
· Pool our resources to effectively bring visitors into our businesses for services, dining, leisure and shopping.
Working together helps the community work more efficiently! Here's the bottom line…an investor in the Indian Lake Chamber of Commerce supports the Chamber which, in turn, supports the community. As a Chamber member, please know that you are part of a dedicated team who will work to keep Indian Lake a great place to live, work and play!
Join Today! Business memberships are $250 for your first business, $125 for your second business, and $65 for your third business. Non-profit business, $185. Family $95. Individuals are $65.
Invest in yourself - Invest in our community!
Sincerely,
Christine Pouch
---
Member Benefits
Indian Lake Chamber of Commerce Membership Benefits
Internet/Website: The Chamber website welcomes over 2 million visitors to the site annually. Your membership investment includes your personalized business description with hyper - links to your website. The site hosts the Town of Indian Lake Community Calendar of Events and provides links to regional Chambers of Commerce, tourist attractions and visitor related organizations.
Promotional Literature: Member promotional literature and business cards are prominently displayed in the Visitor Welcome Center.
Exclusive Business Referrals: The Chamber Visitor Welcome Center is staffed year-round as a referral resource for member businesses. Referrals are also via the Chamber website, telephone, fax and walk-in Indian Lake visitors and residents.
Quarterly Newsletter: The "Vault", our quarterly member newsletter, is designed to provide local and current business information, as well as national business issues.
Electricity Discounts: National Grid and New York State Electric and Gas customers are eligible to receive discounts on their electric service through our partnership with the Plattsburgh-North Country Chamber of Commerce.
Chamber Sponsored Events/Activities:
Annual Spring Chamber Dinner
Great Adirondack Moose Festival- Tourist Destination Fundraiser
The Indian Lake Connection- After Hours Business Mixer
Annual Fall Chamber Member - Business Dinner
Annual Chamber Golf Tournament
Town of Indian Lake Winterfest - Craft Fair
Health Insurance: Through the Chamber's partnership with the Plattsburgh-North Country Chamber of Commerce, members have direct access to group rates for health insurance services.
Business Connections: The Chamber is a member of the Central Adirondack Association (CAA), Plattsburgh North Country Chamber of Commerce and the Adirondack Regional Chamber of Commerce. Affiliations with these organizations provide numerous networking opportunities, small business support services and regional visibility for our Chamber members and the Town of Indian Lake.
Professional Development: A new member benefit since 2012. The Chamber hosts business networking events and professional development programs and sessions that focus on topics of interest to our members. Topics include, management, marketing, finance, social media and legal issues for small businesses. Check out the Newsletter and website for upcoming programs and details.
Membership Application
Please fill out this form or print the form and mail it in.
---
Indian Lake Chamber of Commerce By-Laws
To view the proposed by-laws to be approved are the ILCC members at the Fall 2012 meeting, click here:
The Great Adirondack Moose Festival
September, 27-28, 2014
5th ANNUAL GREAT ADIRONDACK MOOSE FESTIVAL
The 5th Annual Great Adirondack Moose Festival (GAMF), the first Moose Festival held in New York State, is sponsored by the Indian Lake Chamber of Commerce and will be held, Saturday and Sunday, September, 27-28, 2014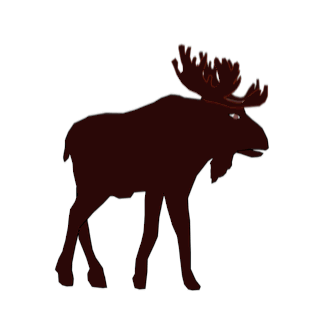 For further information, please:
Email us indianlakechamber@frontiernet.net
Call us at 518-648-5112 or 518-648-5636
Visit us on Facebook @ https://www.facebook.com/pages/Great-Adirondack-Moose-Festival/131721640199018
The 5th Annual Great Adirondack Moose Festival
The 5th Annual Great Adirondack Moose Festival (GAMF) will be held in Indian Lake, September 27 and 28, 2014 and is sponsored by the Indian Lake Chamber of Commerce. The Moose Festival features programs, games, contests, exhibitions, guided tours and hikes and shopping. The half-ton Moose is making a come-back in the Adirondacks, one might spot a moose during the weekend!
The GAMF offers visitors of all ages a pure Adirondack experience as a two day destination event. This year's GAMF will feature Adirondack style and moose themed activities including our popular Moose Calling Contest, guided wilderness hikes to Rock Dam (a favored stomping ground of the moose) and OK Slip Falls, Moose River Plains self guided driving wilderness tour, Traditions of Backwoods Brook Trout, Hudson River white water rafting, Old Fashion Turkey Shoot, Indian Lake Museum-Open House, Moose Caption Contest, Indian Lake and Blue Mountain Lake Hamlet Historic Guided Tours, Utica Zoo Mobile, Count the Moose Scat Contest, Moosterpiece games and activities for children, North County Craft and Vendor Show in the Big Moose Tent and much more.
The Moose Calling Contest continues to be one of the Festival favorites and will be held with fun and sometimes bizarre and authentic hooting and hollering moose calls from adult and children contestants. Naturalist and outdoor guide, Ed Kanze will return as the contest master of ceremony and one of the official judges. The contest will be limited to two categories; adult and children, and will be held at the Indian Lake Theater. Pre-registration is encouraged.
The festival is also held during peak fall foliage season. Most festival activities are free and do not require advance registration. For more information visit www.indian-lake.comor call (518) 648-5636 or (518) 648-5112. Visitors are encouraged to pick up a copy of the Festival Program at the Chamber of Commerce and at several businesses around the town during the event. Also, a full schedule of GAMF will be included on Facebook at "Great Adirondack Moose Festival."
Photo: One of many Adirondack moose, this one spotted at Helldiver Pond in the Moose River Plains Wild Forest. Photo courtesy Gary Lee.