Hamilton County is home to six super fun challenges that are mean to get you off the couch and outside to enjoy everything that the Adirondacks has to offer! Are you ready to take the challenge?
Fire Tower

One of our more popular challenges here in Hamilton County is the Fire Tower Challenge! You may already be familiar with the Adirondack Fire Tower Challenge, which involves visiting 23 towers across the Adirondacks and Catskills. Ours is just like that, but on a smaller scale! Ours contains 6 required towers, 1 optional, and 1 more hopefully coming soon. Blue Mountain, Owls Head, Pillsbury, Snowy, Wakely and the all new (to us) Makomis towers are our required towers. As an optional bonus, you can also visit the Adirondack Experience Museum to visit the old Whiteface Mountain fire tower. Once you visit these towers, you can submit your entry online or mail us your completed challenge to receive your patch.
Waterfall

The Hamilton County Waterfall Challenge is also very popular among visitors! This challenge contains 19 waterfalls all though the county of varying difficulties, each assigned a points value from 1-4. Once you visit enough falls to earn 12 points, you can send in your challenge and earn your waterfall patch! There are some really easy falls to access such as Whiskey Brook Falls in Speculator that is located just off Route 30, or OK Slip Falls in Indian Lake, which is a beautiful 200 foot falls that is a 6 and a half mile round trip hike. The best time to visit the falls is in the spring time when all of the melted snow really has the water rushing!
Birding

Our Birding Challenge contains 55 birds that can be found here in the Adirondacks, each ranging from 1 point, such as a blue jay, through 10 points, such as a blue-winged teal! There are Birds of Prey, Perching Birds, Waterfowl, and more that you can keep an eye out for while you visit our region. To earn your birding patch and pin, you'll need to gather 150 points. You can also join us for our Annual Adirondack Boreal Birding Festival to check off a few of those birds!
Wildlife

Our Wildlife Challenge requires 100 points to earn a Hamilton County Wildlife Pin, and it can be earned by finding all different sorts of mammals, insects, butterflies, and reptiles! If you've ever been lucky enough to spot a moose, that will earn you 10 points, a river otter 5, and a red squirrel will get you 1 point.
Wild Flower

Similarly, the Wildflower Challenge also requires 100 points to earn a Hamilton County Wildflower Pin. You can seek out pitcher plants (3pts), yellow horned bladderwort (7pts) and painted trillium (1pt) to work your way towards your pin.
Golf

You can also earn a Hamilton County pin by completing our Golf Challenge. This challenge requires you to golf a round at both of the Golf Courses in Hamilton County! Inlet Golf Club has 18 holes and Tee Times can be reserved online. Lake Pleasant Golf Course has 9 holes, and greens fees are a daily fee, so you can play all you want!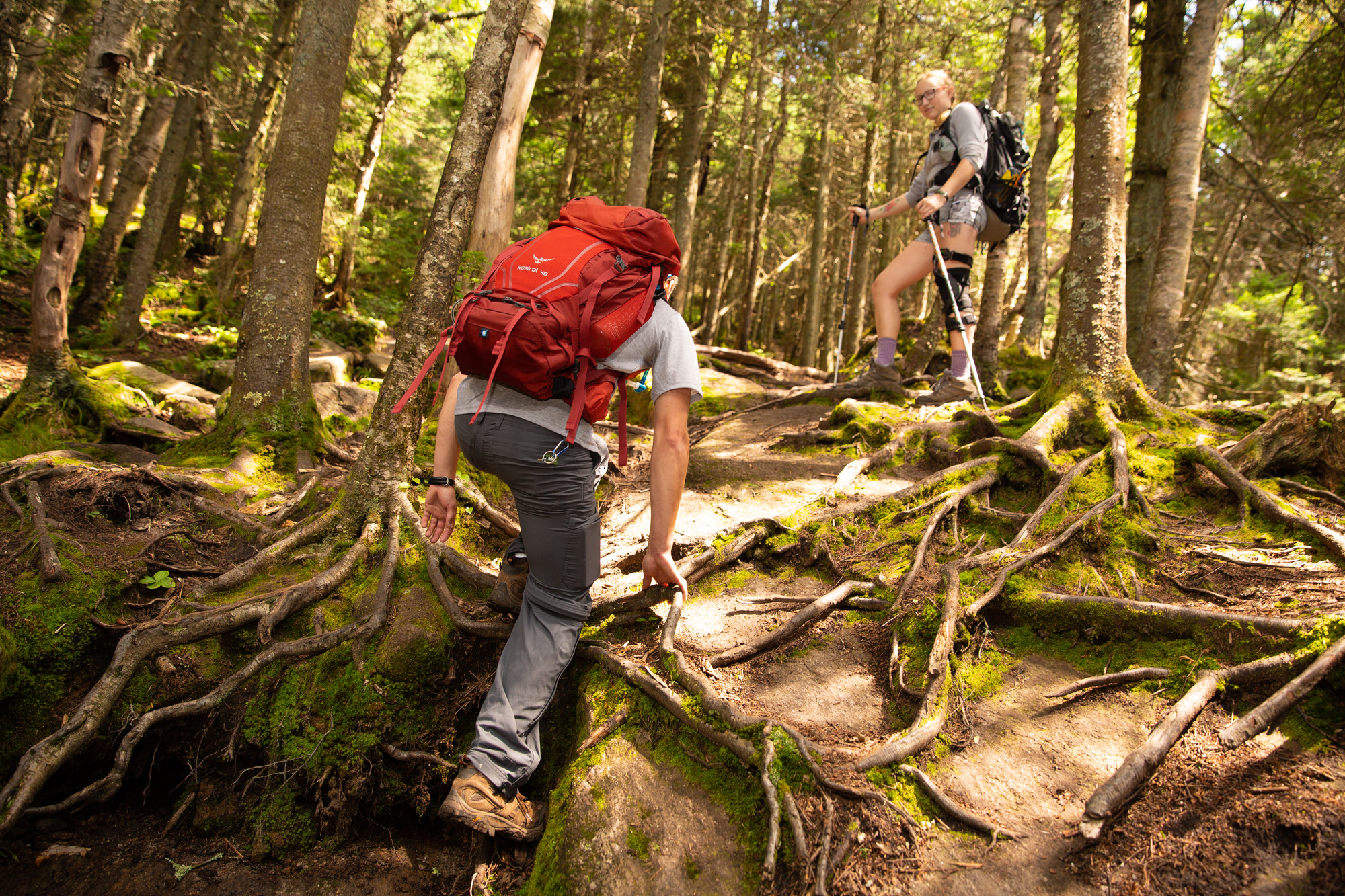 Around the County
We aren't the only ones who love a good challenge! Many of our towns offer their own as well. 
Inlet Outdoor Family Challenge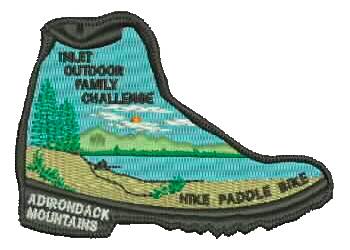 Inlet has a great Hike, Bike, Paddle Outdoor Family Challenge! Their challenge consists of 17 different locations for you to chose from. Once you hike, bike, or paddle 12 of them, send in your application along with $5 to receive your awesome patch.
Indian Lake 4-3-2-1 Hiking Challenge
To complete this challenge you will need to download the Indian Lake Hiking Challenge form and then stop in at the Indian Lake Chamber of Commerce to pick up your free hiking map! Hike 4 easy trails, 3 moderate trails, 2 difficult trails, and then either Snowy Mountain or Blue Mountain. Submit your challenge, a photo of yourself at each summit, and the $5 fee to receive your patch!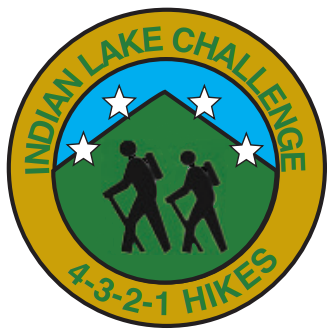 Long Lake/ Raquette Lake Bingo
Long Lake and Raquette Lake have a great new Hiking/Paddling Challenge! Download your Bingo card and get started. Complete one row to earn the Dunning Cruiser patch, two or more rows for the Rondeau Rambler patch, and if you complete the entire card, you can earn the Sabattis Maximum patch. Each patch is $5.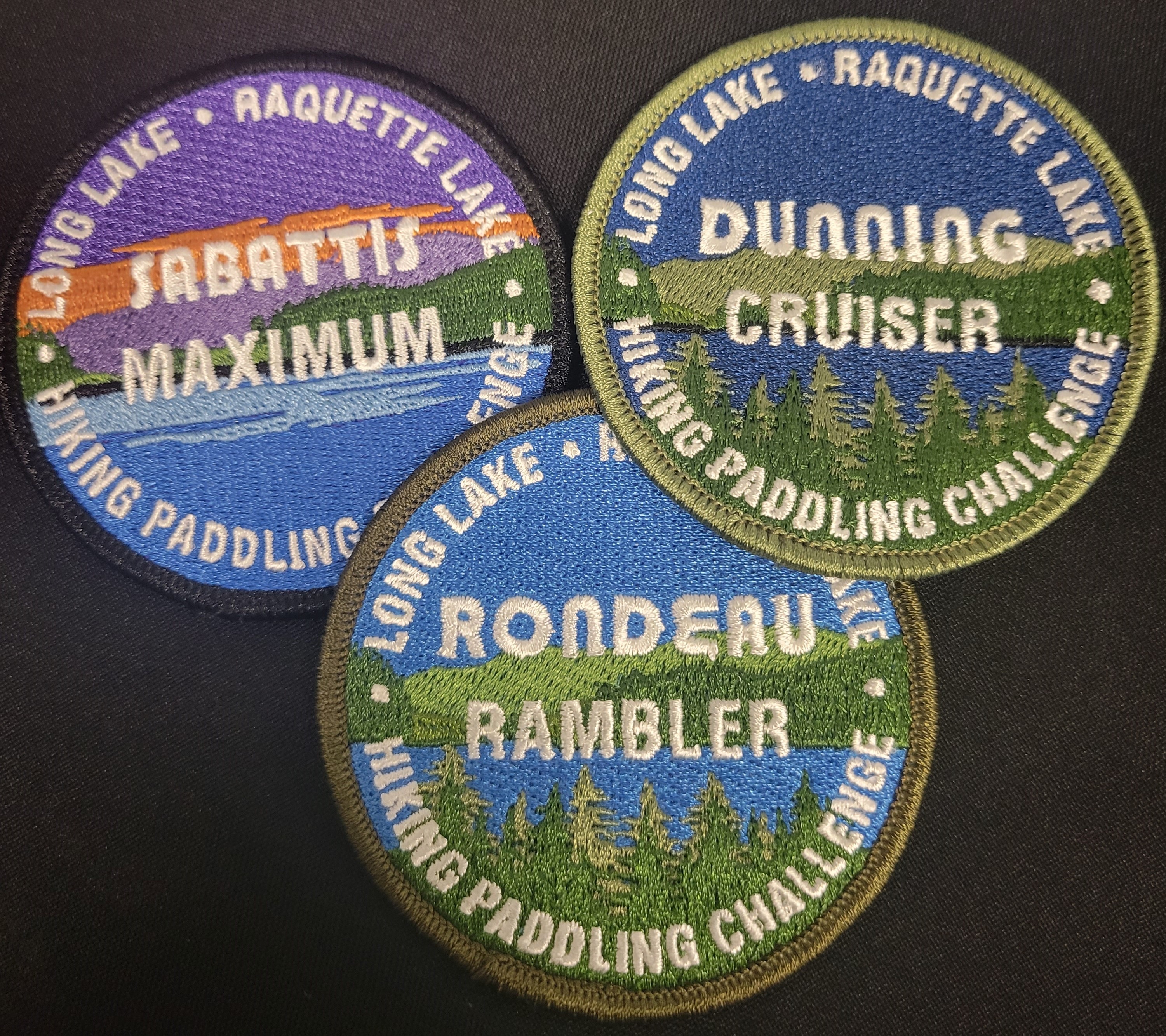 Hamilton County Challenges are free to participate in (aside from any fees associated with golfing), but our hiking trails take a lot of time, energy and money to maintain. If you enjoy partaking in these challenges, please consider donating to the Hamilton County Trail Improvement Fund, and remember to follow Leave No Trace principles!