Looking for something to keep you busy in the winter months? We have got some events coming up to keep you entertained! The new year looks promising and there are a lot of exciting things happening around the region. From pondskimming to winter festivals, you'll find something to love this winter in Hamilton County!
Here are a few of our events that you can expect this coming winter:
Speculator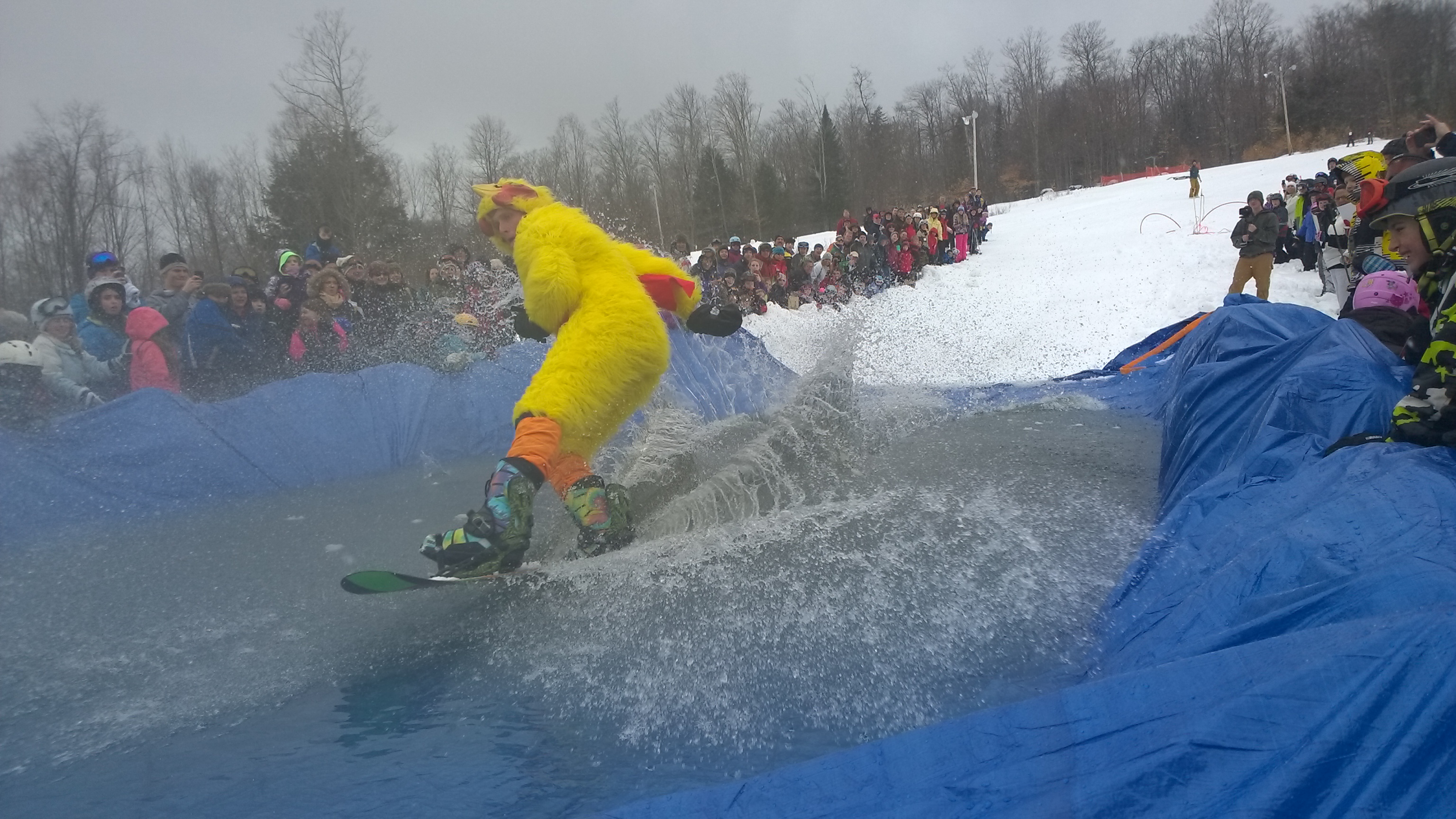 Located in the southern Adirondack Region, Speculator is a spectacular "all-season vacationland." The village sits on the shore of beautiful Lake Pleasant and offers a community atmosphere amid a vast, pristine wilderness. And, best of all, there are winter events all season long!
New Years Eve at Oak Mountain, 12/31/2022
Say goodbye to 2022 and welcome 2023 with all of your friends at Oak Mountain. Enjoy their annual torch light parade and fireworks!
Polar Plunge, 1/1/2023
Ring in the New Year by washing off 2022 in the ice cold river! Meet by the Speculator Pavilion at 11:30 – the Polar Plunge is at noon on the dot, so you'll want to be ready!
Cardboard Sled Race, 3/4/2023
Cardboard Sled Races are a great source of enjoyment for participants and spectators alike! Craft your best sled out of just cardboard and tape and race to the finish line at the bottom of Oak Mountain's bunny hill.
Oak Mountain's Annual Pondskimming, 3/25/2023
Pondskimming is another event that is great for participants as well as spectators! Skiers and snowboarders will don silly costumes and try their best to make it across the small hand dug pond at the bottom of the bunny hill. The bigger the splash, the better!
Inlet
Winter in Inlet is incredible. It's a snowmobiling paradise, plus the town hosts a super fun winter festival!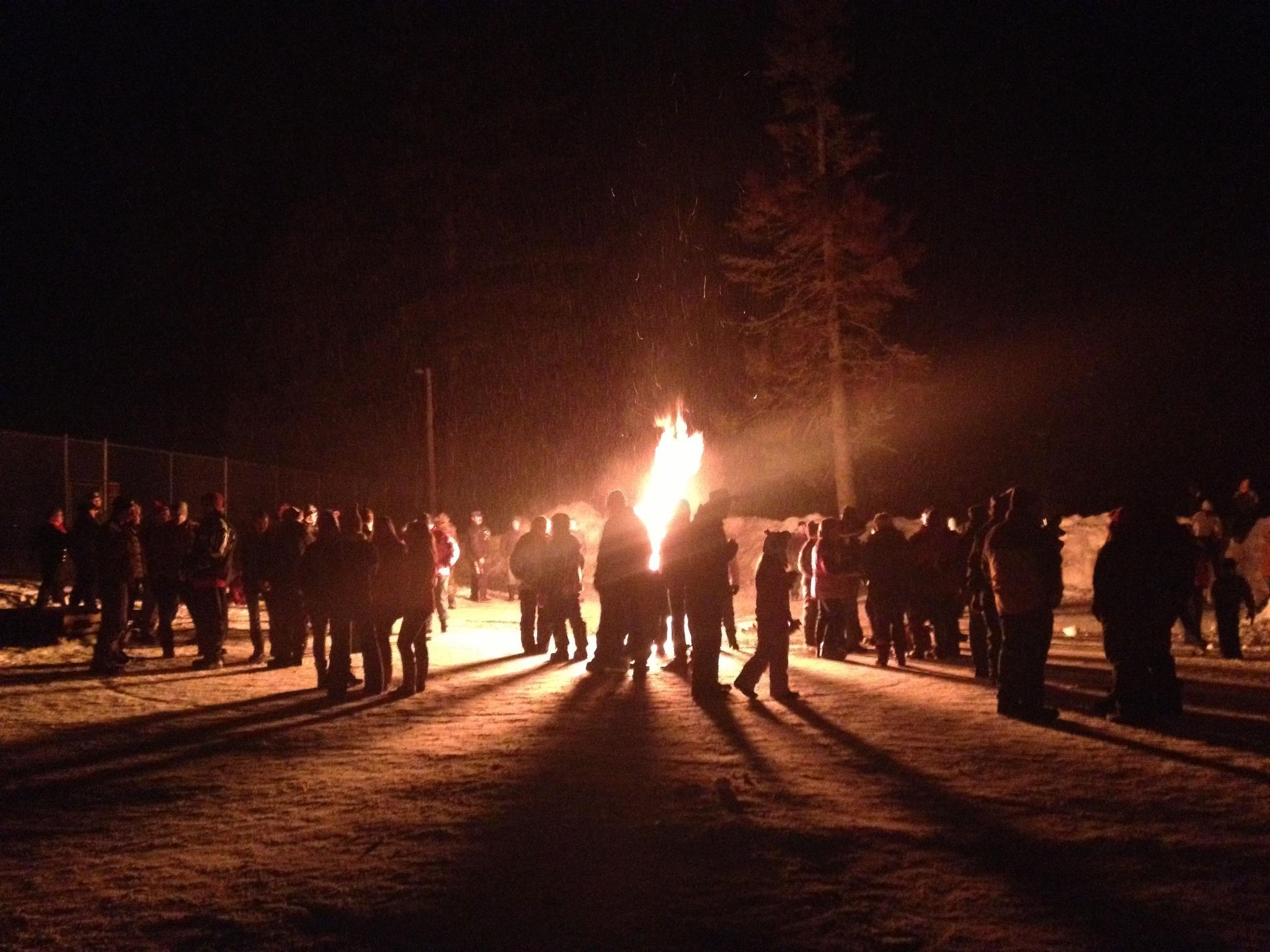 Inlet's Frozen Fire and Lights Festival, 2/25/2023
Always on the last Saturday in February, the Frozen Fire and Lights Festival is a staple in Inlet. Enjoy free sledding, ice skating, snowshoeing, and cross-country skiing all day at Fern Park. Relax by the bonfire, and enjoy some fireworks and live music. Making its return in 2023 are the Outhouse Races!  (Don't forget to check out the rules and regulations!)
Long Lake
Long Lake may be all water fun in the warmer months, but winter is just as exciting!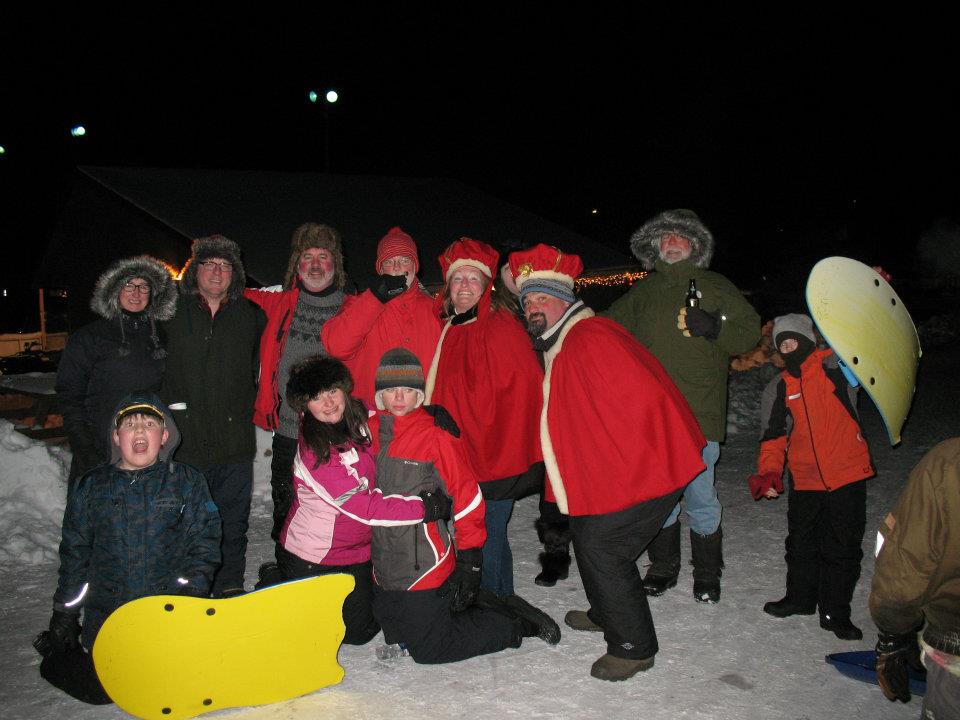 Long Lake Winter Carnival, 1/14/2023
This carnival is full of fun for the whole family! Live ice carvings, the royal coronation, cardboard sled races, the ladies frying pan toss, and more! Stick around until 6:00 p.m. and see the fireworks show. 
Long Lake Winter Birding Weekend, 1/28-29/23
Join Joan Collins for a weekend full of beautiful winter birding. Registration is required for this event so be sure to call 518-624-3077 ASAP!
Long Lake Ice Fishing Derby, 2/4/2023
This fishing derby takes place on Long Lake and Lake Eaton, with prizes for salmon, trout, and northern pike. The awards ceremony will take place at the Long Lake Diner at 3:30 p.m.!
Raquette Lake 
Raquette Lake might be small, but there are big winter events!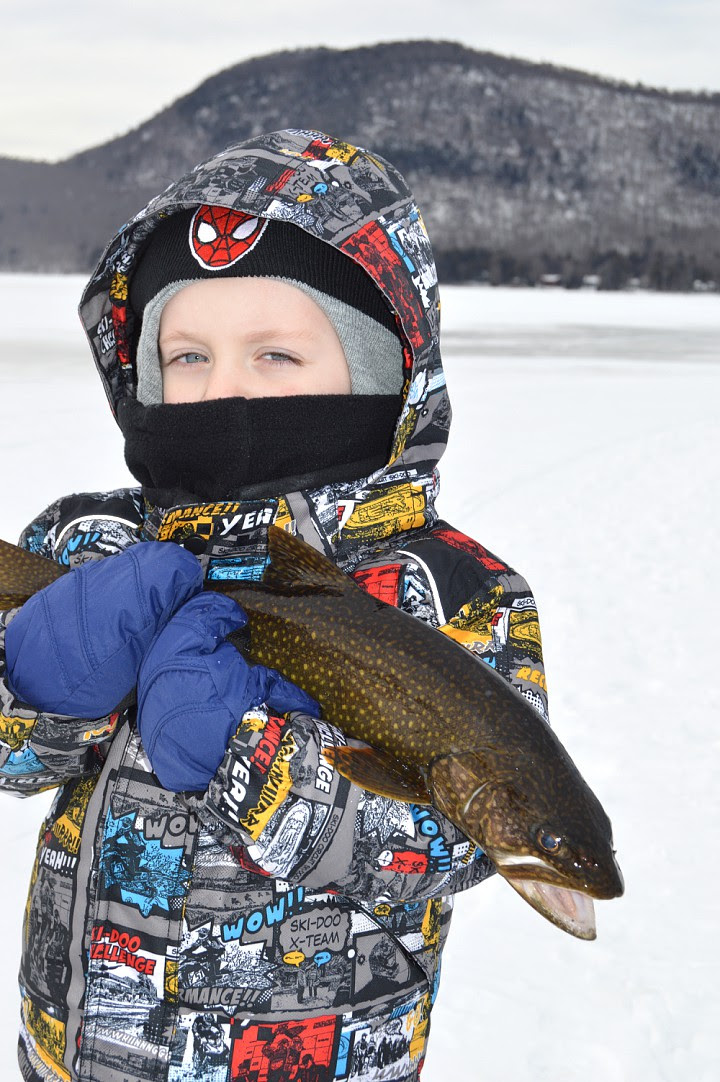 Annual Mike Norris Fishing Derby, 1/28/2023
This fishing derby is held on the last Saturday in January on Raquette Lake. Registration starts at 6 a.m. at the Raquette Lake Fire Hall. First line in is 7 a.m.!
Raquette Lake Winter Carnival, 2/18-19/2023
Celebrate winter in style at the Raquette Lake Winter Carnival! This event will have activities for everyone! Kids activities start at 11 a.m. and later in the afternoon you can try your hand at the ladies frying pan toss or play some ice golf. Saturday night will have fireworks at dusk. Sunday is the timed cross-cut and chainsaw competition!
Indian Lake
Nestled in the Adirondacks, Indian Lake is a robust community offering exciting attractions, a vibrant heritage, and easy-access outdoor recreation. And fun winter events for the entire family!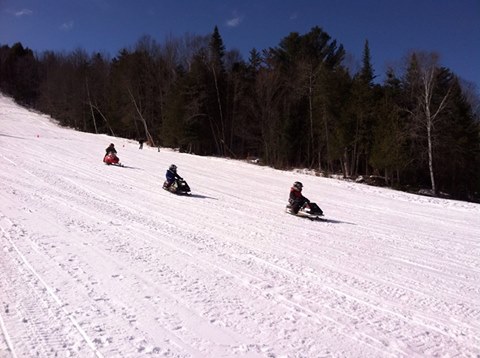 Indian Lake Ice Fishing Derby, Late February 2023
Details on this event are still forthcoming, but check in with the Indian Lake Fish & Game Association for more information!
Snocade, 2/18-25/2023
Snocade is always an eventful week in Indian Lake! Celebrate all things snow with family events, snowmobile time trials, movies at the Indian Lake Theater, kitty kat races, cardboard sled races, snowmobile safety courses, and much more!
---
We hope to see you this winter in Hamilton County! Don't forget to make your lodging and dining reservations so you don't miss out on any of the fun.
*Think snow!*