What is romance?
When some people think of romance, they immediately imagine the classics: candlelit dinner, fancy restaurant, picnic in the park... For romantic gifts, they revert back to the standard chocolate, roses, and for that really special someone: jewelry.
Now, there really isn't anything wrong with the classics -- after all they're classics for a reason. But, once you've found that special someone and you're ready to pull out all of the stops for the memorable "wow" moment,  how do you find that unexpected spot to "pop the question?" Where do you begin?
What if you could trade in the black-tie attire for your favorite comfy gear? What if you were to exchange the candlelit dinner for breathtaking starry skies and awe-inspiring sunrises? And what if chocolate melts into s'mores by a campfire and roses become trails lined with wildflowers?
Where am I leading you? To the ideal marriage proposal, that's where.
Pop the question in the Adirondacks!
Have you ever noticed that the majority of the romantic jewelry commercials (and there's a lot of them airing this time of year) are often shot outside? There's a reason for that. There really isn't a better place to capture the moment of just you and that special someone, than in a beautiful natural setting uninterrupted by the noise of people, buildings, and bustling clutter. In other words, exactly the kind of setting the Adirondacks are ready to deliver for that special moment. 
To help kick-start your planning for that perfect Adirondack proposal, here's a quick list of romantic, photo-ready spots to to drop down on one knee:
Capture the moment at a Waterfall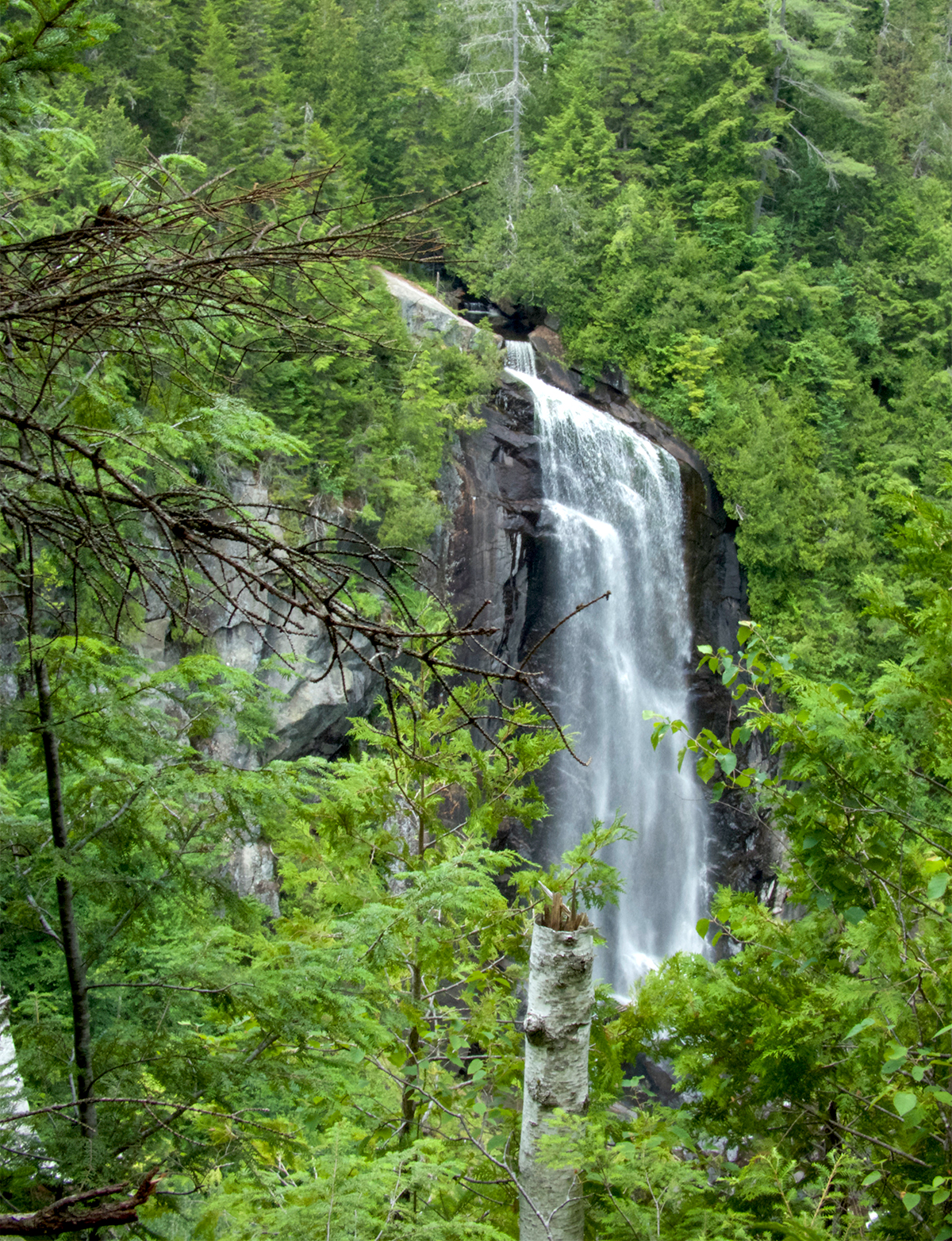 Who doesn't agree that waterfalls are stunning? And lucky for us, there are lots of Adirondack waterfalls to choose from. But if I was to say there is one spot that is outstanding for such an occasion it is OK Slip Falls. As the tallest waterfall you can access in the region, it offers a breathtaking viewing area accessible by hiking a trail. This is the picture-perfect spot for that memorable engagement moment (and a killer photo for that upcoming save-the-date card your partner is already thinking about).
Insider Tip: Looking for an easy access waterfall? There are quite a few roadside falls, however I'd recommend Buttermilk Falls in Long Lake.
Scream "Yes" From a Mountain Top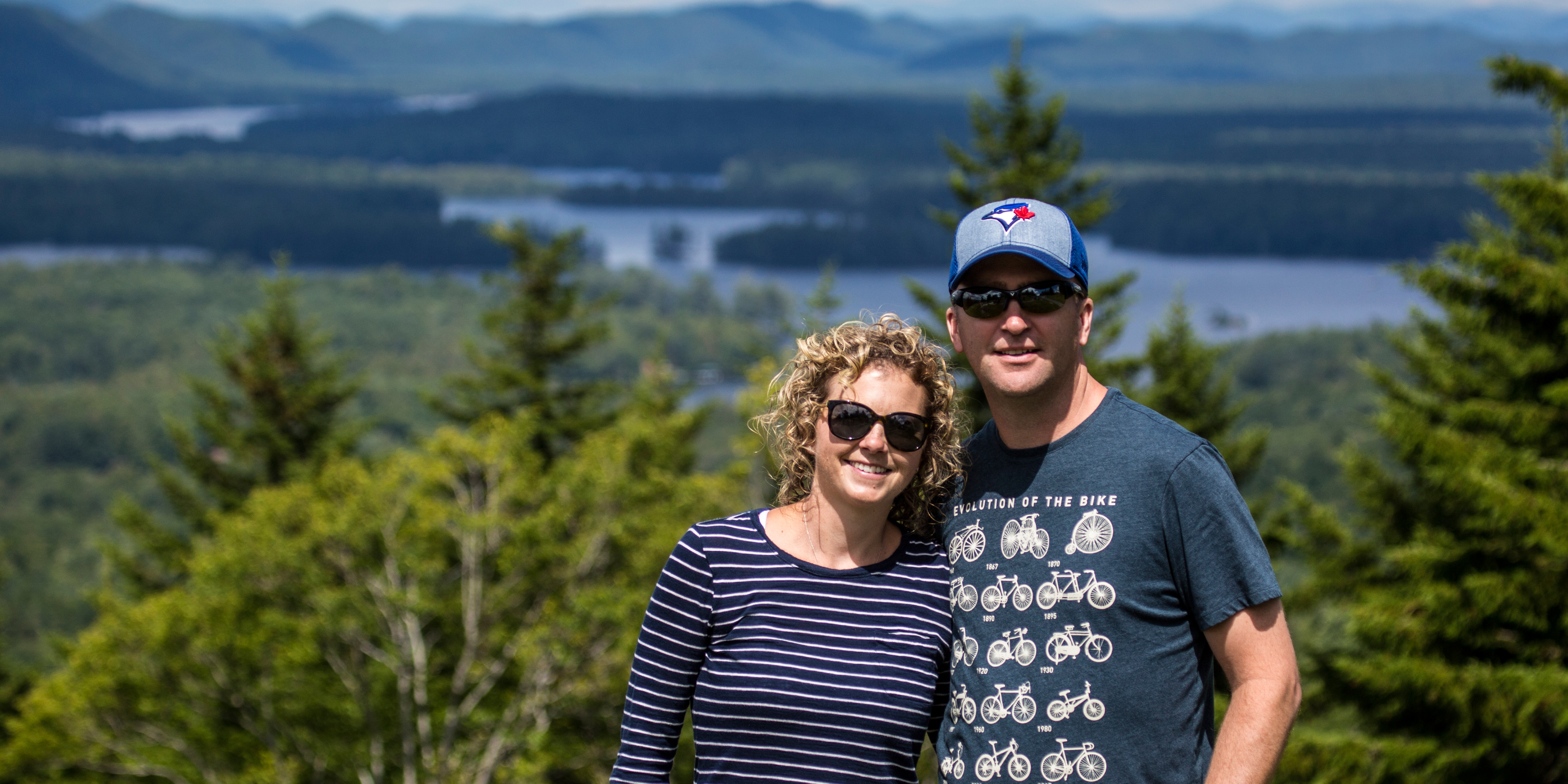 There's something special about being on the top of the mountain. Maybe it's the happy memories of childhood coming back to you from the days of playing "King of the Mountain" on the school yard. Maybe it's the unique perspective it gives you of the world around you. Or, maybe, it's just the breathtaking views that simply seem to go on forever. Whatever it is that makes a mountain top so special to you, it's sure to become even more special as your significant other shouts "YES" from the top.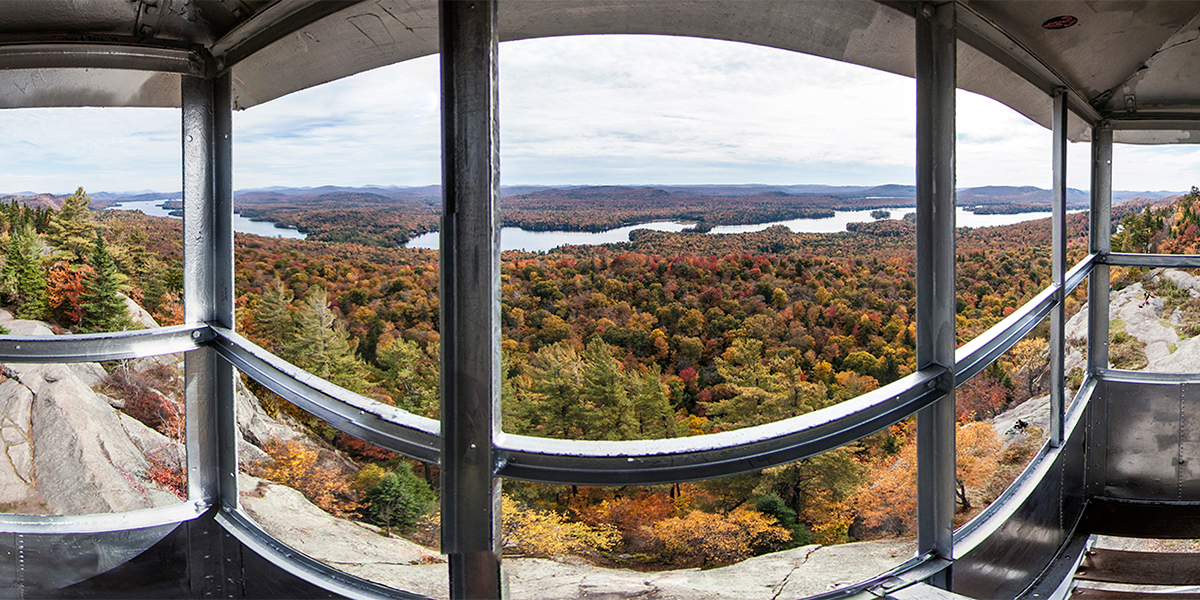 Now there are many different options to choose from, and this needs to be personalized by you. But think of what makes the most sense for you and your significant other. It could be the first peak you ever hiked together. Maybe it's the name, view, or fire tower that resonates the best to you. Or you could even get creative and make it a romantic game of chance —  have your significant other pick the peak from specialized note cards of your top 5 choices.
Insider Tip: Not into hiking? No worries, you can still experience the magic of a mountain top with a scenic chairlift ride at Oak Mountain.
Crack open the bubbly On the water
Water, water, everywhere! Just like the seemingly endless number of peaks in the Adirondacks, so too are the opportunities to get out on the water. So whether you choose to take a romantic canoe trip, a dinner cruise aboard the W.W. Durant on Raquette Lake, or are looking to find that scenic backcountry pond to hike to for a picnic, the water of the 'Dacks is the perfect backdrop to crack open some champagne.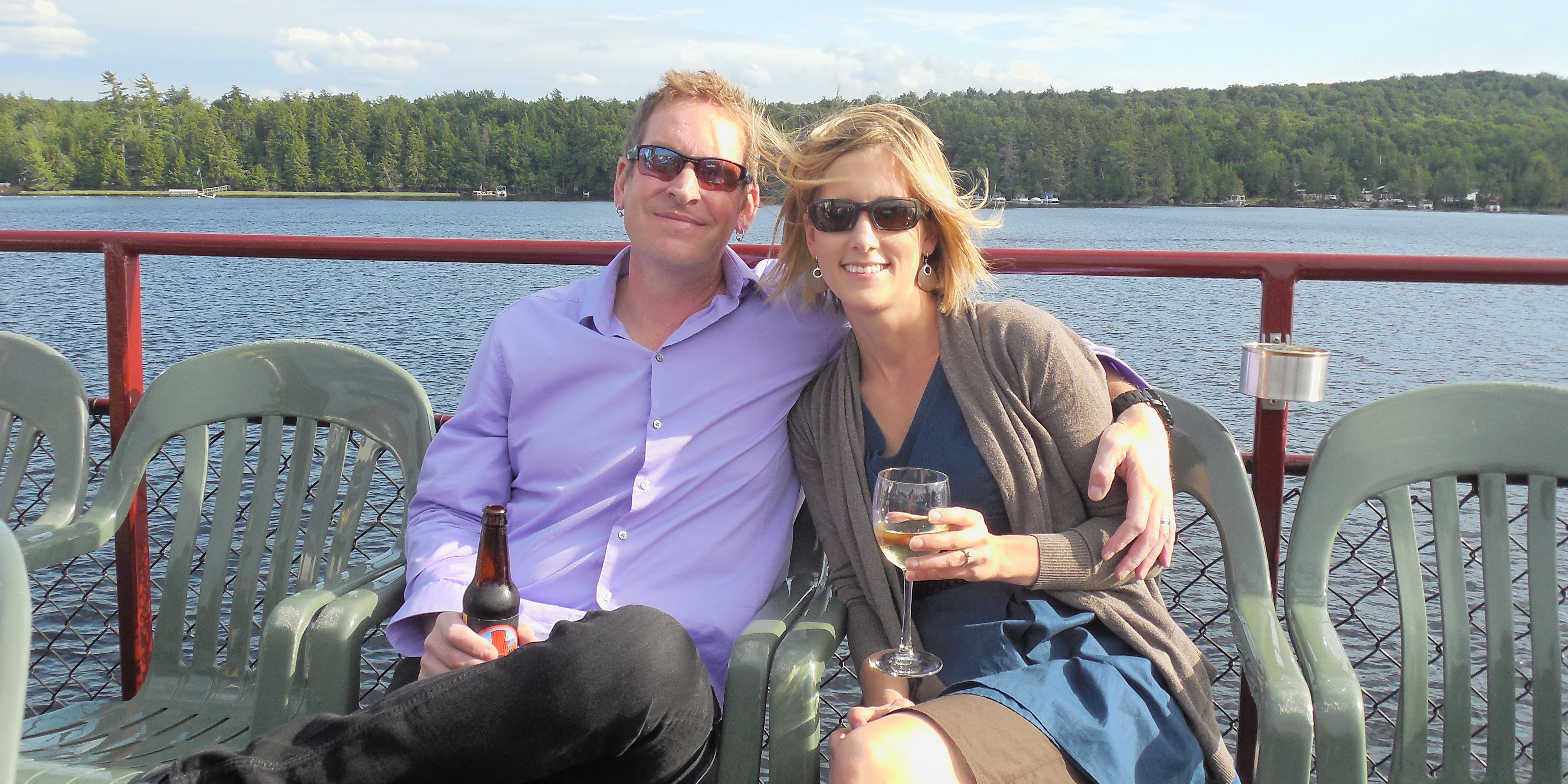 Looking for a bird's-eye view of the water? Book a private seaplane ride and make it part of your proposal getaway itinerary. With services out of both Long Lake & Inlet, this is one ride you're sure to remember for a lifetime.
Seek out the Unique...
So you agree that natural settings are a stunning option for a proposal, but maybe that's not 100% what you're after. Perhaps it's part of the experience, but not the actual spot for the big moment -- because you're seeking the off-beat, one-of-a-kind, but totally cool proposal. The "this is going to go viral" sort of setup. Well your just in luck, because the Adirondacks are full of funky spots that just might be your ideal spot to hear the word "yes."
Propose to get hitched on Route 66. The village of Speculator offers a funky miniature Route 66 complete with a wedding chapel -- talk about the perfect backdrop.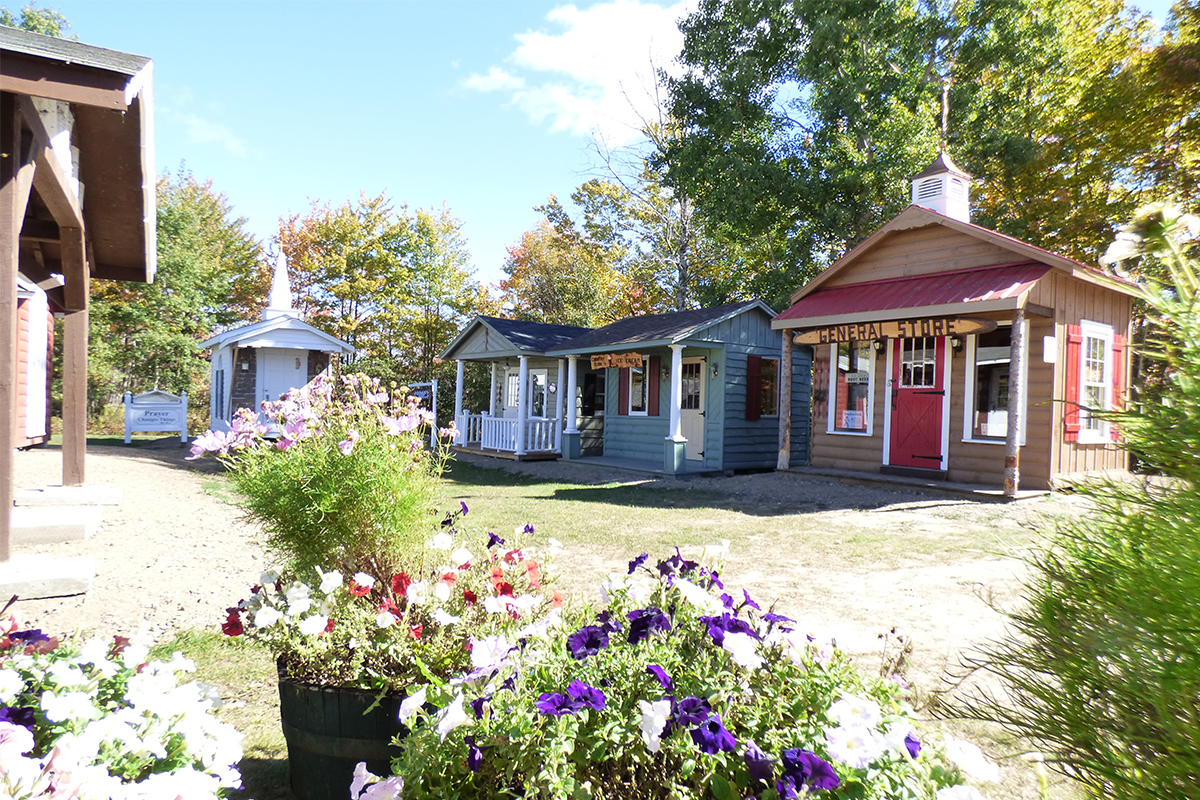 I just called to say I love you! Remember phone booths? We've still got them! Convince your sweetheart to enter thinking she's simply posing for a photo... little do they know they will soon answer the call they've been dreaming about.
Spontaneous in love! Not every detail needs to be planned -- get spontaneous and speak from the heart. Take a long weekend road trip to the 'Dacks and wait for that moment of inspiration to come to you. From breathtaking vistas, to cool and funky caves, to roadside "attractions" such as oversized Adirondack chairs and even a giant boulder painted like a pig, the ideal spot is sure to present itself to you. Pick a route, make the whole trip random and spontaneous... and when that moment hits you will know it's the one, just like you know that this person is the one your are meant to spend the rest of your life with.
Keep the love a flowin'!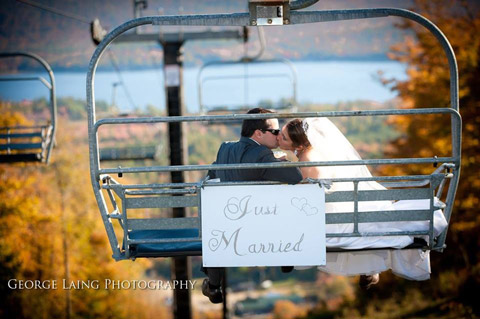 The excitement doesn't end once the big question has been answered -- you're just getting started. Here's a little inspiration to help lead you to wedded bliss: