Summer is now just a tiny speck in the rear view as we fly through fall, headed straight for winter. That means it's time to pack up the Halloween decorations, maybe put up a few decorations for Thanksgiving…but we all know what everyone is really thinking about - Christmas! And if you (like me!) haven't even given a thought to your holiday shopping, I'm going to give you some ideas of great places to do some Adirondack shopping, where you can support small local businesses and find some really great gifts. 
The Speculator Department Store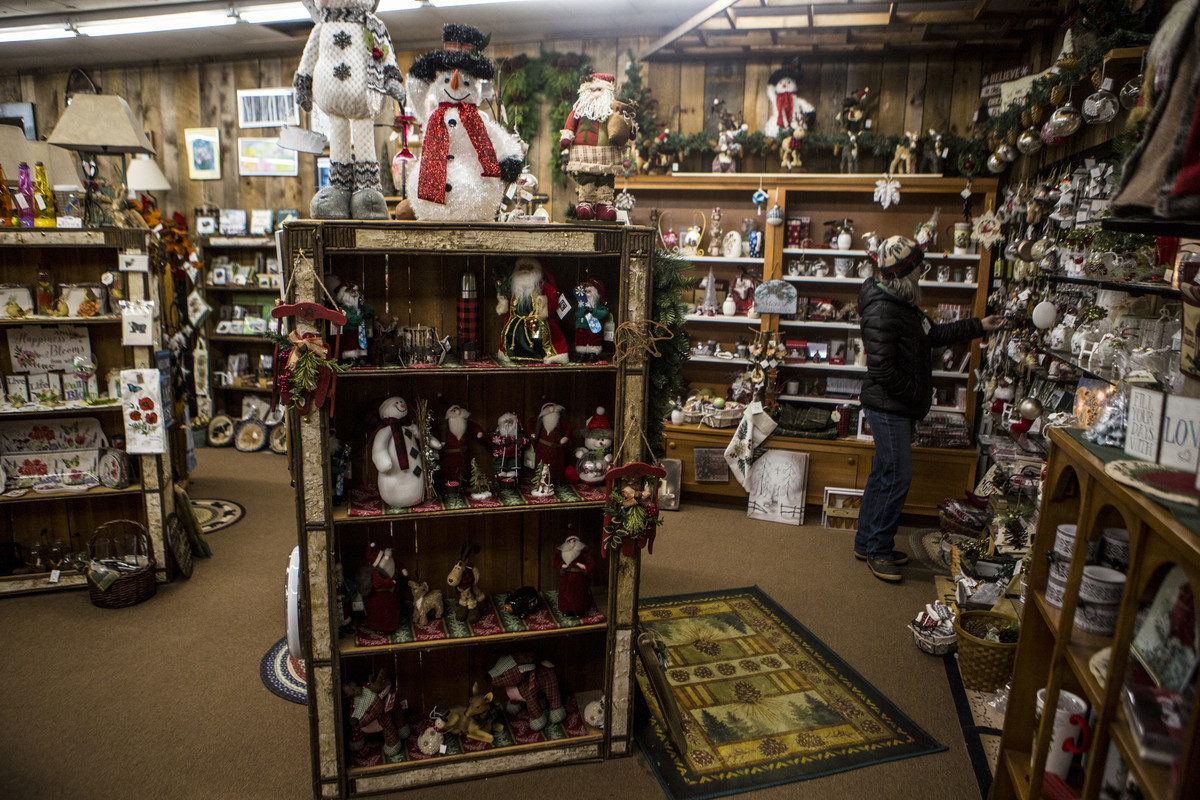 The Speculator Department Store has been a staple in the Adirondacks since 1949. While some updates have been made since that time, you can still count on them to carry time honored brands such as Pendleton and Woolrich. Walking in, the smell of balsam hits you and it's hard not to take a deep breath. You can find almost anything here: clothing, jewelry, toys, housewares, shoes, toys and so much more. I have never failed to find a gift for someone here, and I usually can't make it out without finding a little something for myself!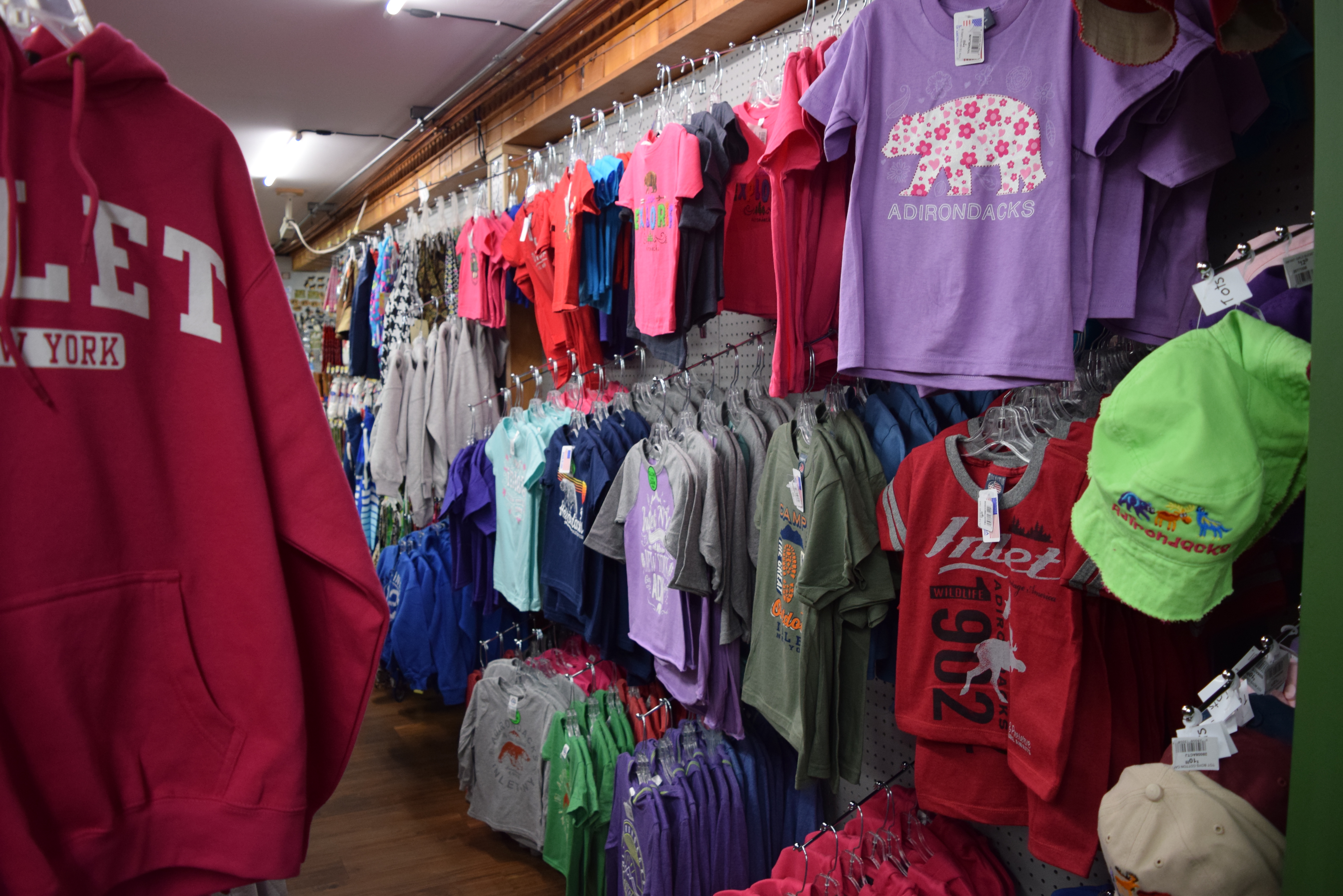 This hidden gem can be a little deceiving. On the sign out front, you can see that this location is actually an Ace Hardware store, but don't let this fool you. While they do have hardware supplies, they also have an amazing selection of Adirondack gifts. They carry a large selection of souvenir clothing, home décor and camping supplies. There is a little something here for everyone!
ADK Trading Post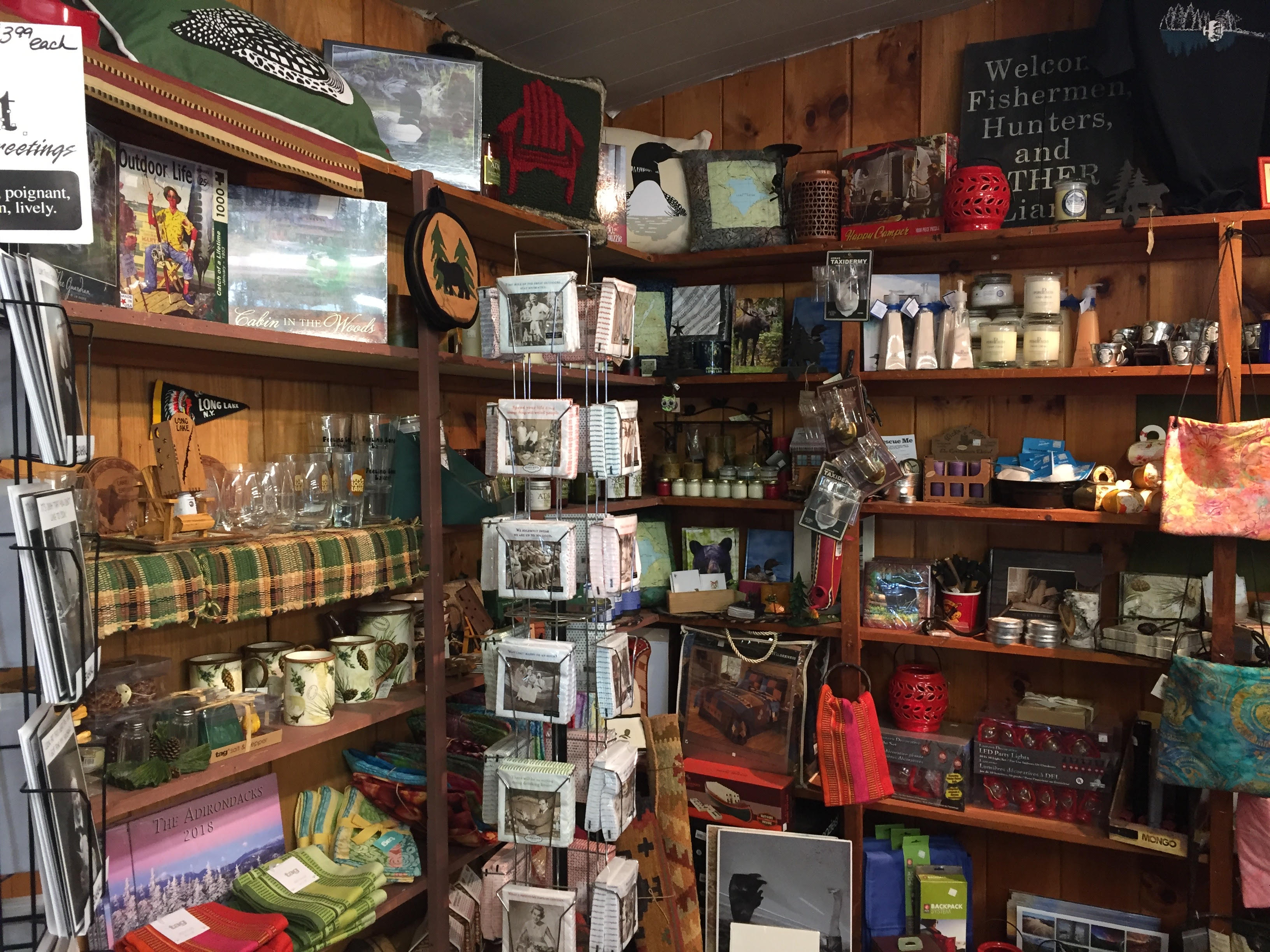 The ADK Trading Post in Long Lake is another lucky little find. This shop has lots of great gift ideas! They have gorgeous laser cut maps of Long Lake as well as a few surrounding lakes, they have local food items (including some of their own specialty sauces!), and they have an amazing book and map selection for the scholar on your list. If you have an avid fan of the Adirondacks to shop for, make this your first stop!  
Kim's Country Corner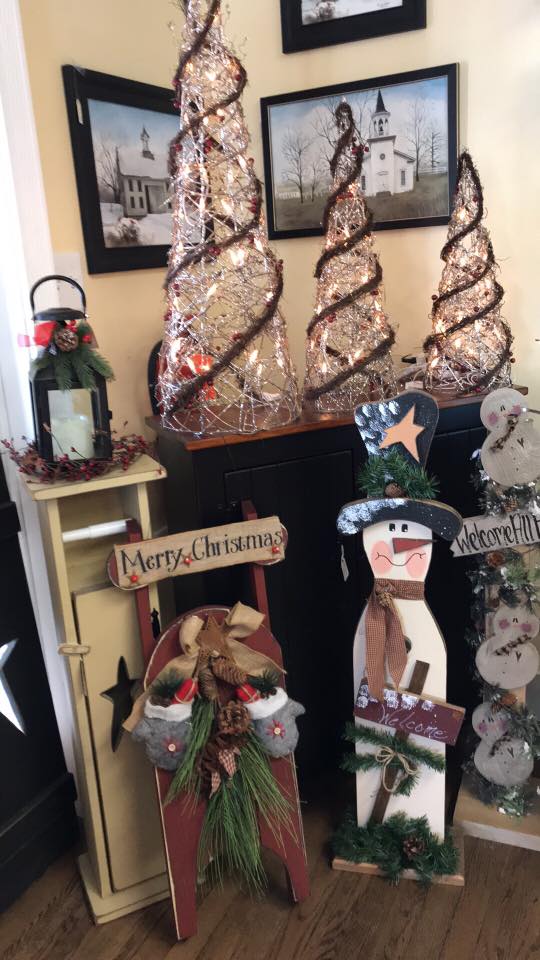 This cute little shop is located on the corner of Route 30 and Route 28 in Indian Lake. This store has some great home décor items. Buying a gift from here will guarantee a prominent place on a wall or mantle somewhere! You can shop for beautiful country décor, holiday decorations, candles and more.
Pine's Country Store

Just across the street from Kim's you can find Pine's! Another hardware store/ everything store, this is a one stop shop! They even promote themselves as having "A Little Bit of Everything." They have two floors full of shopping! You can find toys and stuffed animals for the kids on your list, lots of great souvenir clothing options, and wall décor featuring your favorite lakes and mountains.
Tracy's Rustic Relics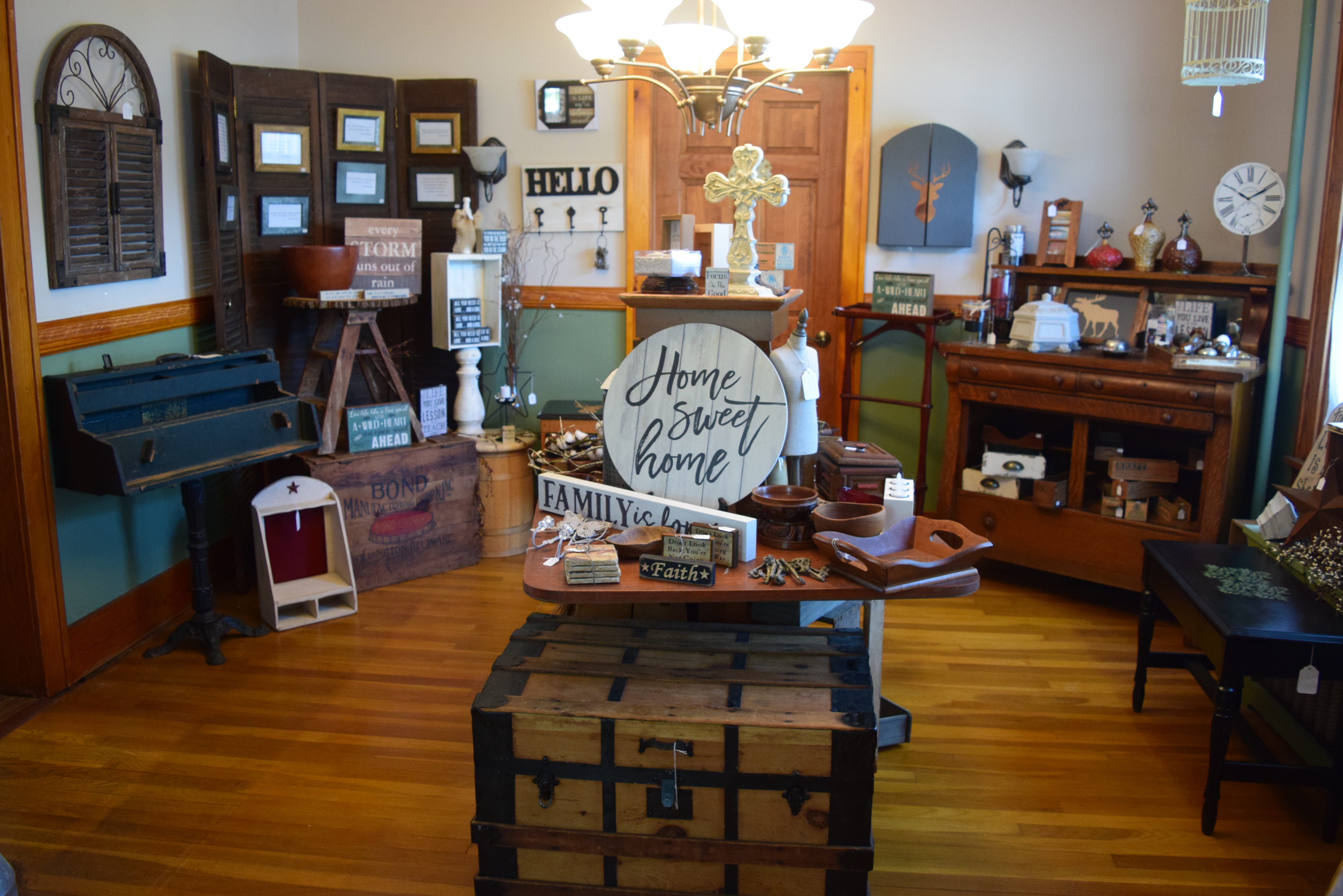 This brand new shop in Speculator just opened up this summer and they have some really great stuff! Specializing in antiques, repurposed goods and home décor, I can promise you that you have someone on your shopping list that would love a gift from Tracy's Rustic Relics! They have many beautiful furniture options in many different styles and price ranges.
This shop in Inlet is a great choice if you have a devoted cyclist on your list. They have an extensive selection of bicycles and cycling accessories including helmets, shoes, and more. But they also have a great selection of Adirondack gifts as well. In the winter time, you can also rent cross country skis, snowshoes, and ice skates, if you're looking for a gift full of fun!
Hoss's Country Corner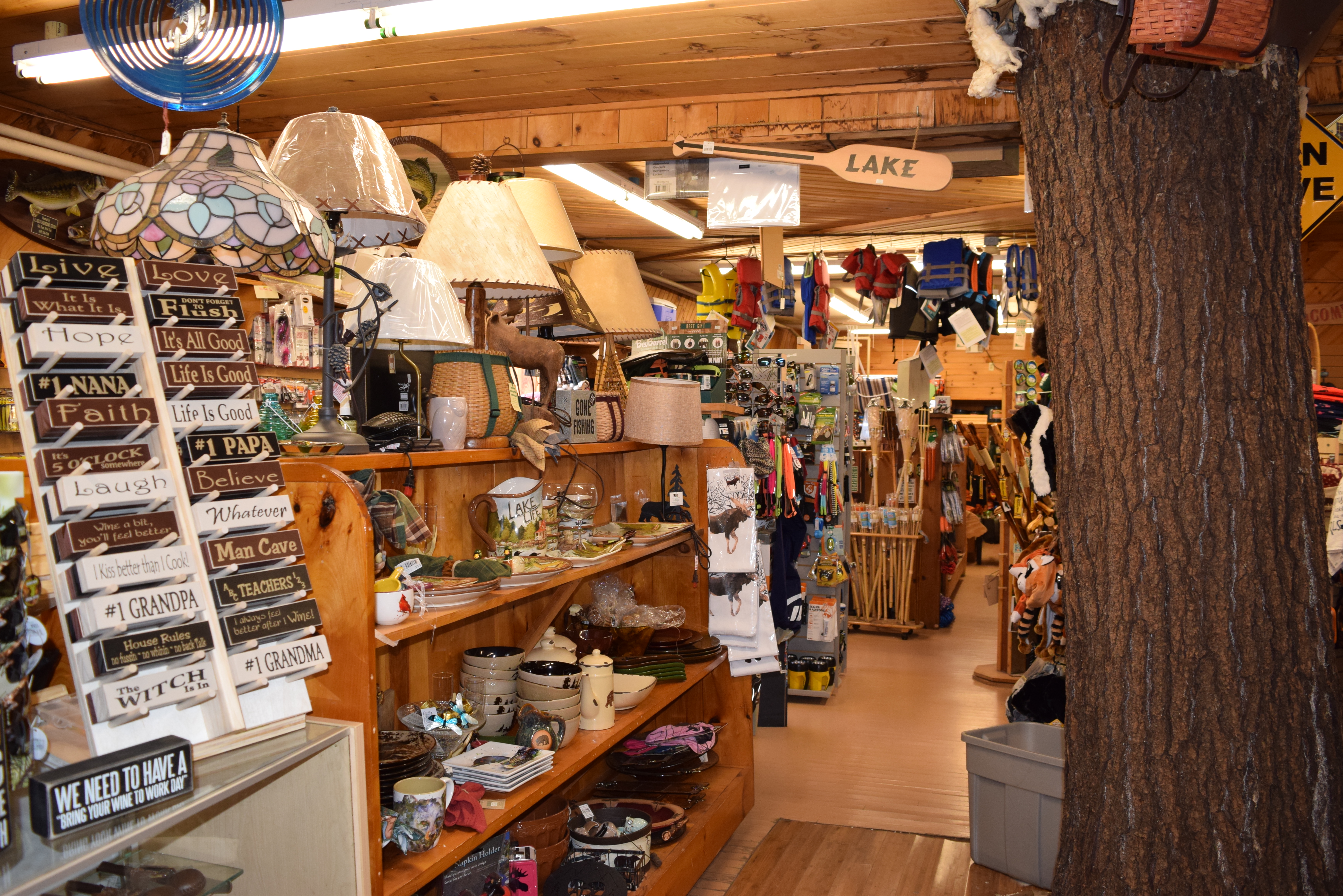 This humongous store in Long Lake is a MUST on your shopping tour! They have a huge variety of Adirondack goods and more. You can find toys, books, clothing, Christmas ornaments, cards, glassware, specialty meats and cheeses, and so much more. You could wander this store for hours and not get bored. If you have a bear lover on your list, make sure to check out their extensive selection of bear themed gifts!
There are lots of other great shops to check out, and when in doubt, gift certificates are always a great fall back. Keep an eye on our events page for great Black Friday events and sales! Start planning your trip today!
This week in ADK news:
Support ADK farmers, buy local