Memorial Day is right around the corner, and you know what that means... It's time for the Great Adirondack Garage Sale!
With sales from Speculator to Inlet to Indian Lake to Long Lake (and everywhere in-between), there are over 200 miles of sales. And if this isn't reason enough to visit the Adirondacks over Memorial Day weekend, here are a few more things you can do along the way.
Learn Something
 
Visit the newly rebranded Adirondack Experience, the Museum on Blue Mountain Lake! They will be opening Memorial Day weekend to celebrate their 60th year. There is a lot of fascinating information to be learned here about what life used to be like in the Adirondacks. All admissions are valid for a second visit within a one-week period, which is great because one visit just isn't enough! You can also download their visitors guide to receive $2 off your ticket.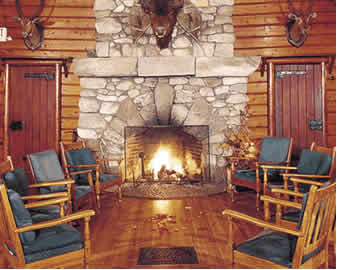 May 27th and 28th you can also head to the Great Camp Sagamore in Raquette Lake for an educational experience. Step back in time to the Guilded Age of the Adirondacks and visit a living piece of history. Their is a 2-hour tour available that will take you around the grounds and show you where can learn how William W. Durant built the Great Camp. You can also learn about the Vanderbilt Family that lived there. It is a rare opportunity to see a piece of history still being utilized.
Eat Something 
There are so many fantastic restaurants throughout the Adirondacks! You could stop at the Adirondack Growl & Grub for a delicious deli sandwich and a draft beer. Or stop by Screamen Eagle in Inlet for one of their specialty pizzas and some chicken wings. If you are heading down to Indian Lake, grab a grinder from Puterko's Pizza.  There are awesome places to eat and so many varieties of food. Oh, and don't get me started on the ice cream stands!
Take a Hike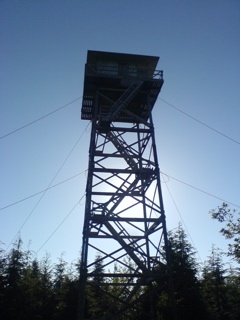 When you want to break away from the sales, check out some of the sights of the Adirondacks. We have more difficult hikes such as Snowy Mountain to offer, which has a spectacular fire tower at the summit. We have nice and easy walks like the Sacandaga River Pathway in Speculator.  But, if walking in the woods doesn't appeal to you, stroll down to one of the many local beaches for a view of one of our beautiful lakes, easily accessible in places like Arrowhead Park in Inlet.
Take Flight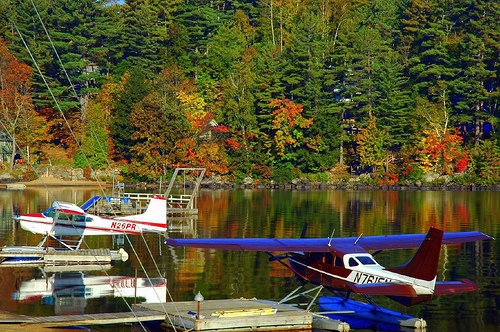 Scenic float plane rides are an unbeatable way to see the Adirondacks in all of their glory. From above you will see the mountains and the lakes that are strewn throughout this beautiful park. You may even see some wildlife! Head to either Helm's Aero Service in Long Lake or Payne's Air Service in Inlet, and take a flight over some of the peaks of the Adirondacks. It is truly a one of a kind way to see the Adirondacks.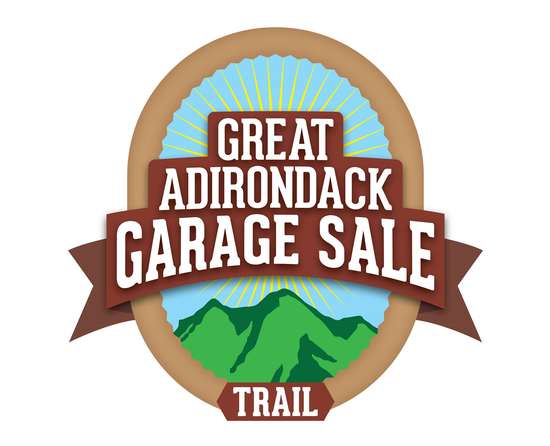 If the garage sales alone are enough to entice you to our beautiful neck of the woods, then we can't wait to see you! If not, make sure to check out one of these other great things to enjoy along the way! And make sure to book your rooms now. Things will be booking up fast!
This week our ADK bloggers are counting on spring!