Wintertime gear includes so many innovative contraptions to strap onto your feet!
And maybe you JUST got those brand new ones and you are DYING to try them out! Well, come on up to the heart of the Adirondacks and give your new skates, skis, or shoes their trial run.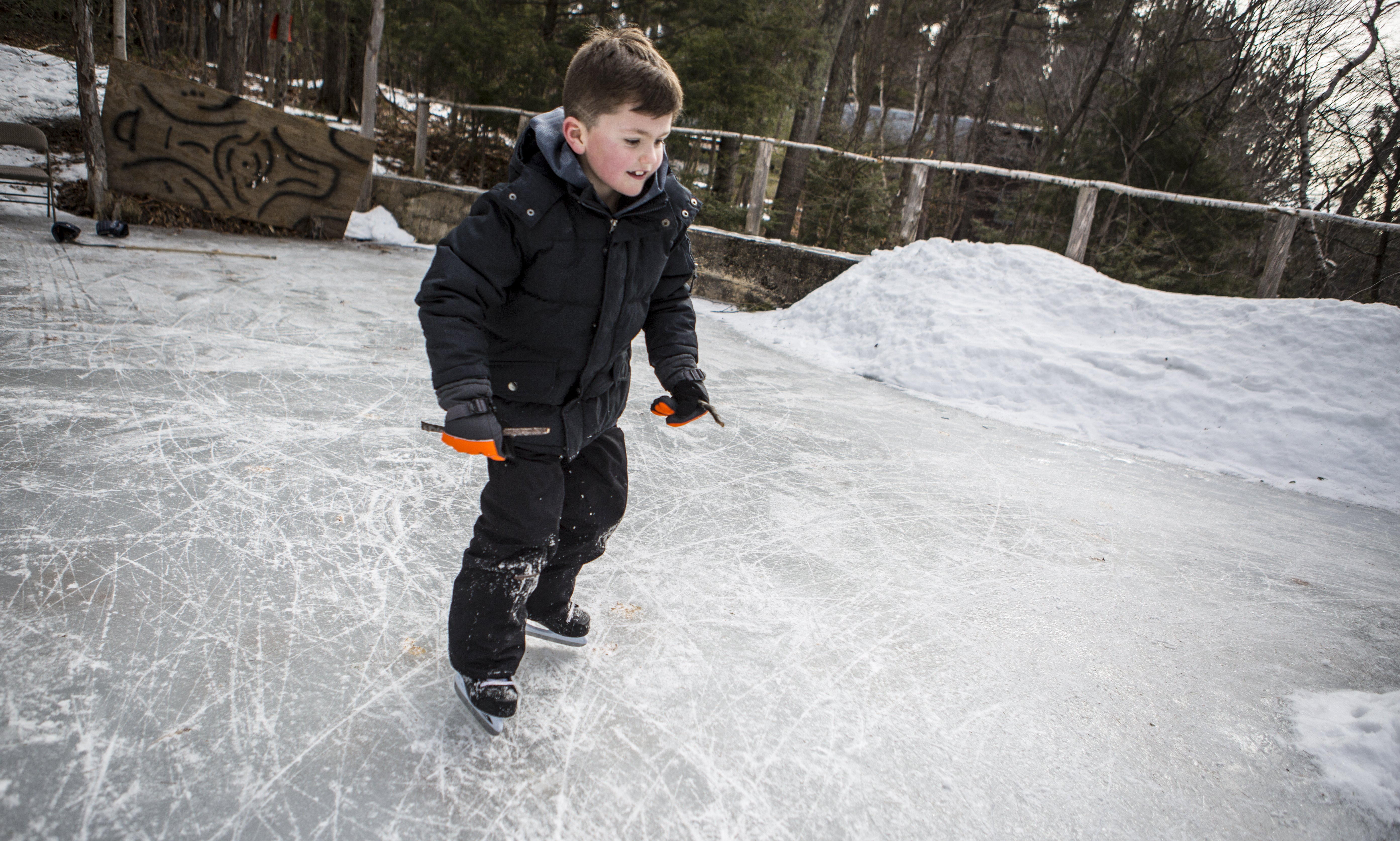 Strap on those ice skates!
Scattered among the small towns are a number of local rinks. In the wintertime, these serve as great gathering places. Locals and visitors alike will bring their skates along with a thermos of hot cocoa for an evening of peaceful gliding under the stars. Sometimes even town ice hockey teams will get together for practice or a friendly match.
Indian Lake's skating rink is part of their town hill, which features a sliding hill and ski hut. All winter, the rink is open for skating Mondays, Fridays, Saturdays, and Sundays. During winter breaks, the facility is open every day and the ski hut will often have hot chocolate and snacks for sale!
Speculator turns their covered town pavilion into an ice rink every winter. It's open every day! So if you're staying nearby you can drop in daily for a little skate.
Inlet's Fern Park Pavilion is another local, covered skating rink that's open every day. They've even got heated restrooms and, just down the road, at Pedals & Petals, you can rent skates or get yours sharpened.
Long Lake's Geiger Arena is a beautiful spot for some open air skating and, while you're there, you can even get some sledding in on their hill overlooking the lake.
In addition to being one of the top cross-country ski resorts in the east, Lapland Lake in Benson also maintains their own ice skating pond! A season pass will give you access to their skating facilities all winter long.
And then, of course, there's skating the au natural way: on a small Adirondack pond.
Just imagine...
The sky is a deep azure — a few wispy fluffs of clouds slowly drift overhead — the air is crisp, clean, and with each breath, your lungs tingle as the cold rushes in and wakes up your whole being! Ahhhh, it's great to be alive! Stretching before you is nothing but flat, smooth ice. Along its edges, the tops of grasses and cattails poke out through the ice. Trees stand at the top of the bank making this pond feel private and secluded.
Skating on small ponds in the middle of the Adirondacks is a magical experience. Often, you have to hike or snowshoe in to get there. Skating is such a quiet activity that sometimes you can get a real up close and personal look at many kinds of wildlife: otters playing on the banks of ponds, deer sneaking a short cut to a beech stand on the pond's far side, beavers waddling out of their cozy lodge for a little walk-about.
Just about any pond in our neck of the Adirondacks is worth a check— and, of course, we do mean "a check" — never venture onto a pond without a thorough check of the ice's thickness!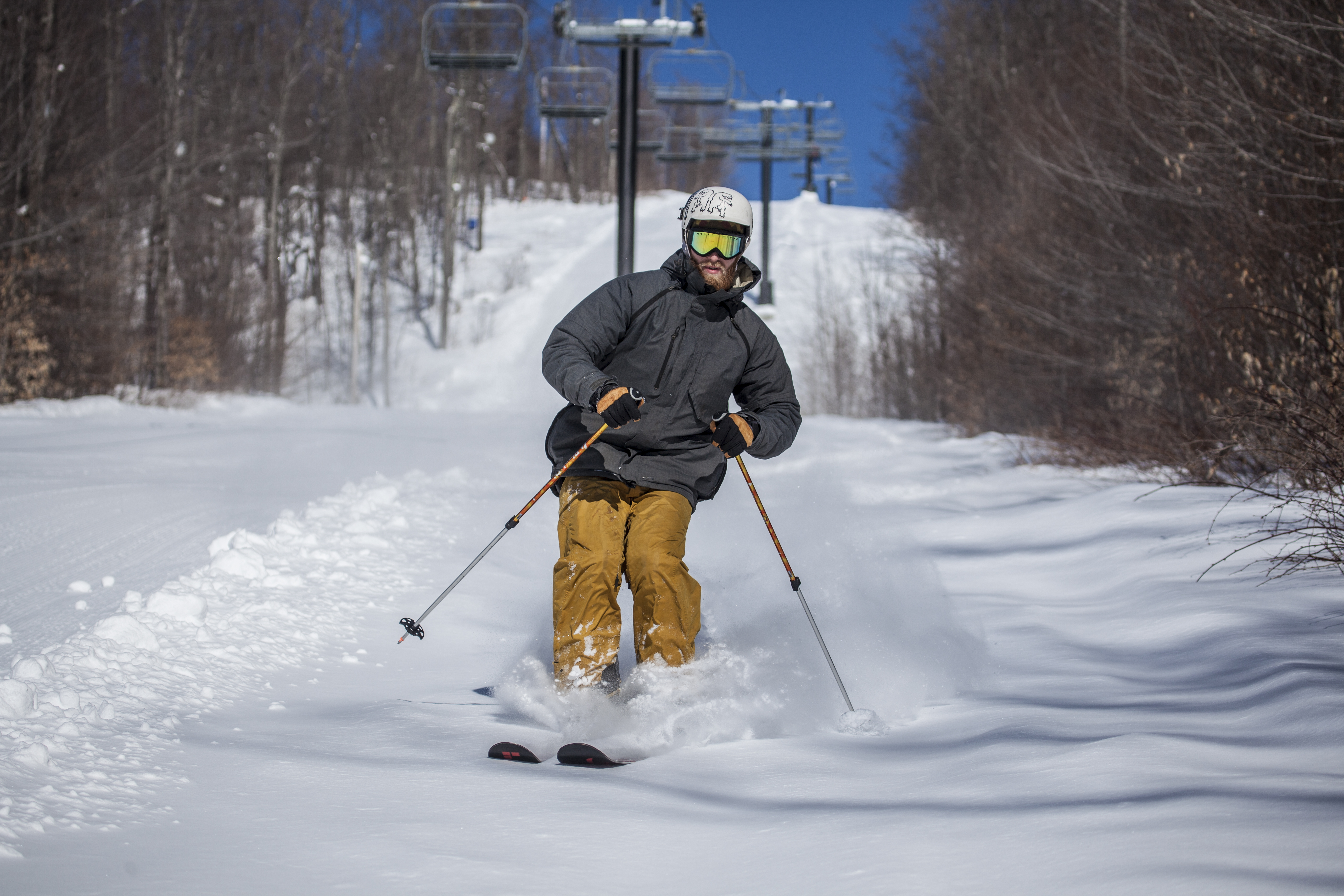 Whether your skis are skinny skis, backcountry skis, downhill skis, or something in-between, we've got you covered!
"Best XC Ski Resort in the Mid-Atlantic Region"
#3 in the USA Today's "Best Cross-Country Ski Resort" category
In the "Top Ten XC Ski Areas in the Eastern Region" by Snow Country magazine
These are just a few of the awards that Lapland Lake has received. Their resort offers a first rate experience in an Adirondack winter.
One of the Adirondacks' best kept secrets! This facility is a full service downhill ski resort with 22 trails, an on-site pub and restaurant, rental equipment, and certified instructors. Oak Mountain is a great family friendly place to ski the day away!
The trail less traveled 
If you prefer a more back-to-nature ski, just try out cross-country or backcountry skiing on any of our trails in the Adirondacks. Many hikes into ponds and lean-tos are also perfect for skiing in the woods.
Hey, if you can walk, you can snowshoe!
New to winter sports activities? Snowshoeing may be exactly what you're looking for to get your heart rate and daily step count up. When you first clip into those new snowshoes, they may feel a little clumsy but just start walking around and you'll get the feel of them in no time.
Many of our small towns have trails designed just for snowshoeing and, for advanced snowshoers, any steep hiking trails will be just the challenge you are looking for! Be sure to wear layers of clothing as snowshoeing is a great workout, and you'll want to be able to adjust as the day and the elevation dictates.
Check out these popular spots for snowshoeing:
Goodnow Mountain, Long Lake
Watch Rock Trail, near the trail for Snowy Mountain in Indian Lake
Black Bear Mountain and Rocky Mountain, Inlet
Shallow Pond Trail, between Indian Lake and Speculator
Kings Flow Trail, Indian Lake
So strap on whatever fancy new footwear you're sporting this season and head to the Adirondacks to give them a whirl!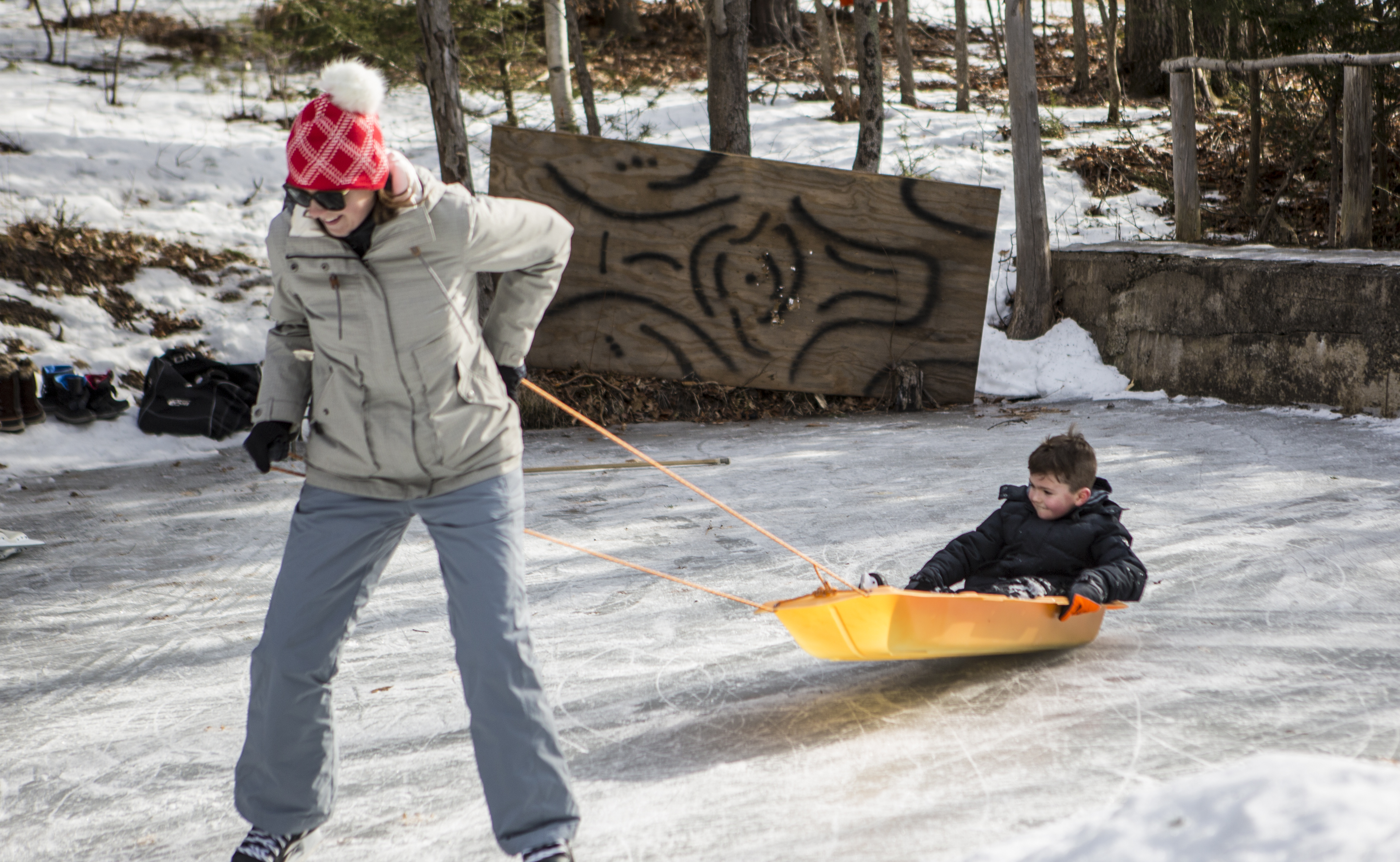 Interested in trying out those new skates or skis? Start planning your trip today. Spend the day adventuring and the evening cozying up to a warm fire in one of our lodging properties.