The following was written by Christy Wilt, the director of tourism and economic development for Hamilton County. Christy has lived in the Adirondacks for over 20 years and has been an avid golfer for most of her life.
There is something about the game of golf that gets under your skin. For me, it is my happy place. I started working at 10 years old, picking up driving range balls at the local golf club in my hometown, which also happened to be in my front yard. For the next 14 years I held many jobs at the course, including waitressing, cooking, bartending, and finally directing tournaments and pro-shop staff.

Loving the game
Golf is an addiction. It has a way of getting under your skin and you can't shake it. It is almost impossible for a golfer to watch a tournament on TV and then not go out and play 18 holes. It is hard to explain to those who do not play the game, but those of us smitten with golf completely understand. I am not sure what the addiction is; maybe it's the smell of fresh-cut grass, or waiting for the early morning fog to lift so you can hit that first ball. Maybe it's the sight of those perfectly straight, two-tone mower marks up and down the fairways, or maybe it's the beauty of the grass on the greens — so short, green, and soft it looks unreal until you actually reach down and touch it.
I have never witnessed so many beautiful landscapes as I have playing golf. There are so many scenic courses surrounded by deserts, mountains, oceans, and lakes. Some courses are so fancy they have floating greens, waterfalls, gorgeous statues, and more flowers than any greenhouse I have ever entered. I have been to courses that have so much elevation differnece from green to tee that there are trolleys to take you to the next hole. You can be in the middle of a metropolis and find a beautiful golf course that makes you feel like you're in the countyside, if only for a couple of hours. 
I moved to the Adirondacks in the spring of 1995 to work at the Lake Pleasant Golf Course for the summer, but instead I ended up working at the course until October of 2009. The one drawback to working at a course in the Adirondacks is there is no work from October to May. Sadly, I had to find gainful employment. But you know what happened when I did? I actually got to play more! I didn't realize it, but I spent so much time working and giving lessons that I forgot to get out and play. I forgot how much I loved to experience new courses, and I forgot there are two other courses in the county and three more just over the county line that I could now enjoy.
Lake Pleasant Golf Course
Lake Pleasant Golf Course opened in 1922. It is a nice 9-hole course that looks wide open and fairly easy, but don't be fooled. The par 3 holes are long and the sand traps are deep, and to the left of every hole is out-of-bounds. That's troublesome for those of us who hook the ball or are left handed.
If you decide to play 18 holes, the par 3s and the 18th hole have secondary tee boxes to make play a little different the second time around. The longer holes also have black tees to make them even longer if you are up to the challenge.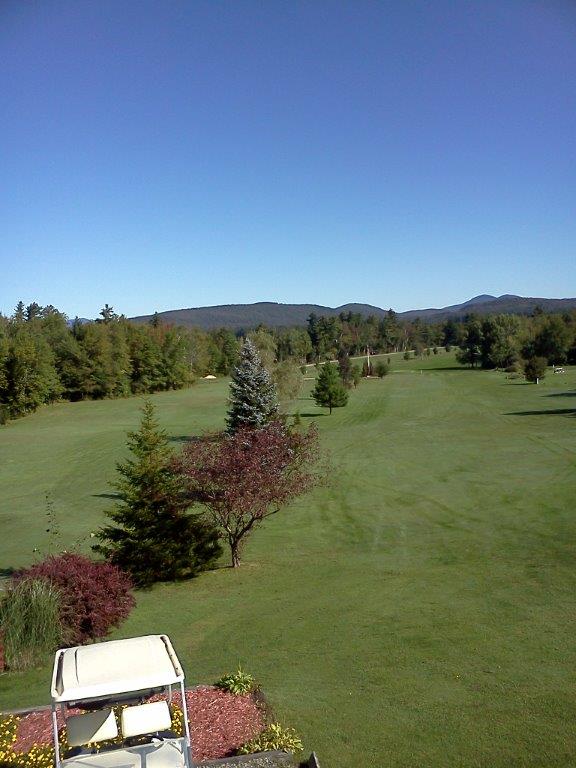 The club house is very welcoming. It has everything you need as far as equipment: club rentals, golf carts, pull carts, equipment, lessons, snacks, and non-alcoholic beverages are all available. If you want to spend the day, you can even find a steamed hot dog and a bag of chips there to tide you over. The prices at this course can't be beat. Greens fees are $20 all day, and you can leave and come back.
Cedar River Golf Club
Heading north you'll find the Cedar River Golf Club in Indian Lake. I have played this family owned and operated course quite a few times, and it's a nice destination for a couple of days. They have a motel and an outdoor pool, as well as a restaurant that is open for breakfast and lunch.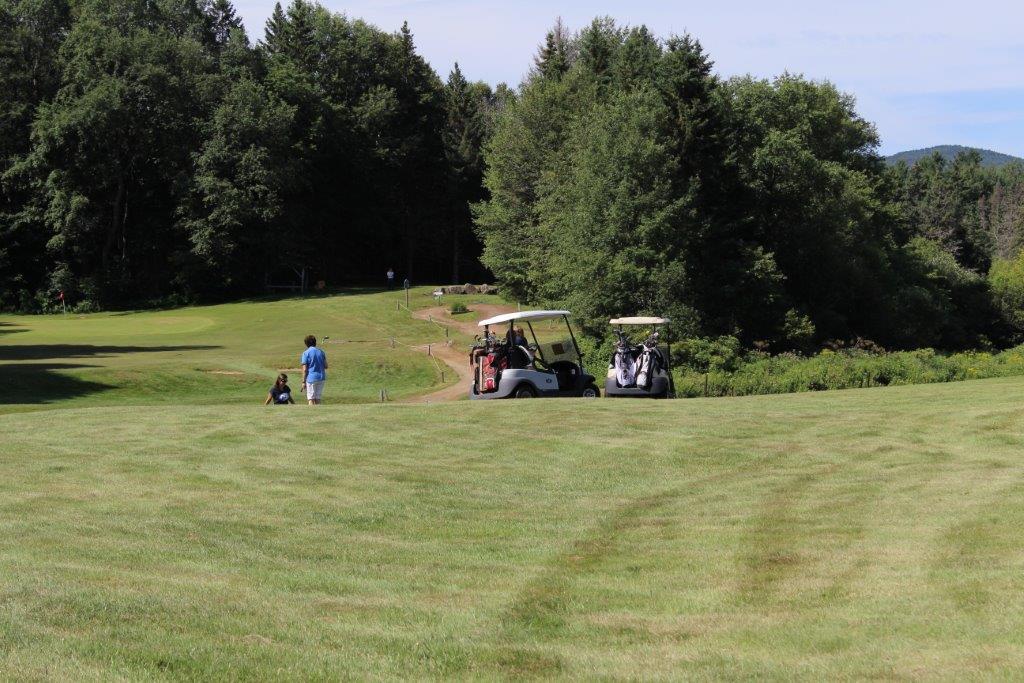 One of my favorite things about this course is the way it was designed. The course is built aroud the stream that meanders through the property. There are hardly any houses once you get past the first hole.
I have always enjoyed a course with challenges, and this one has a few holes where you must hit across the water, which for me is so much fun! You get the feeling that you are in the middle of the Adirondack Mountains, with no sounds except the whipping of the club, the drop of the ball in the cup, and the chirping birds. Chipmunks, turkey, and deer frequent the course. They love the rich grasses and trickling waters.
This course has modest prices, and you can rent clubs, pull carts, and motor carts. The clubhouse has equipment for purchase and they have the only driving range in the area, so you can brush up on your skills and stretch those muscles. 
Inlet Golf Club
And now for one of my favorites, Inlet Golf Club! Although this course claims it is for all skill levels, upon first look it seems to be straight out of Golf Digest. This hidden gem has a state of the art irrigation system to keep it lush all season. It's family owned and operated, and it's obvious the owners take great pride in their course. You always feel like their guest when you are here.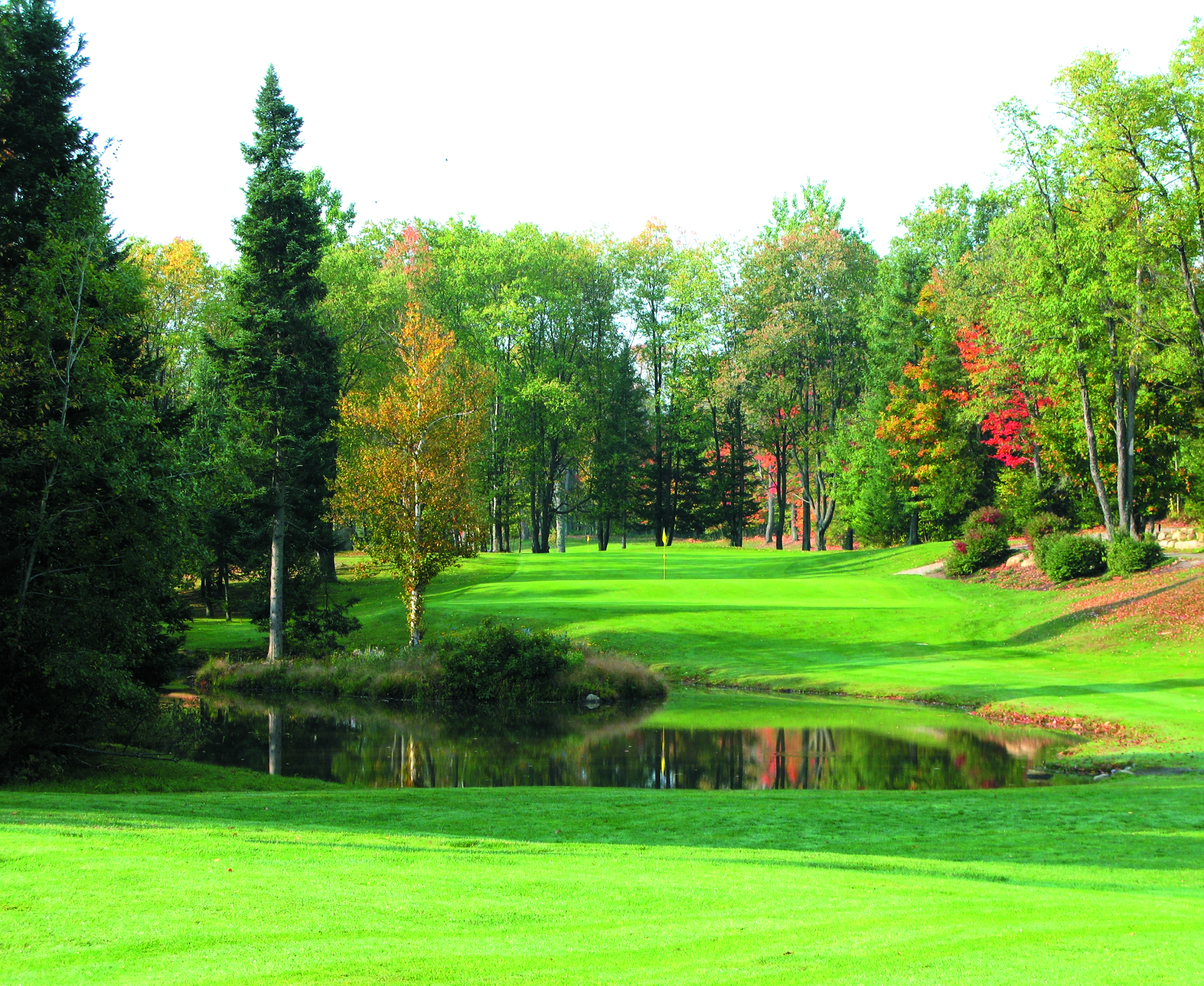 This course will get under your skin, making you want to play it again and again and again. The playing conditions here are second to none. From the time you step up to the first tee box until you sink your last putt on the 18th green, you truly feel like you are in a special place. 
This course has many challenges, inclkuding hitting over water, ponds near the greens, large sand traps, dog-legs to the left and right, perfectly placed approaches, and aprons and trees — plenty of trees! They line most of the fairways. Did I mention the scenery here is spectacular? Mountains rise up behind the greens. There are flowers everywhere, and the beautifully manicured fairways show off the lush deep rough.
After play you can enjoy Mulligan's Restaurant. With modest prices and good food, cold beer, and panoramic views, you can't miss. I highly recommend sitting on the deck! 

Green fees are $45 and they have reduced rates starting at 1 p.m. Power carts, pull carts, and club rentals are all available. The fully stocked pro-shop has everything from clubs to bags to the latest equipment. It truly has the country club feeling.
It takes patience
I often think about the game what it has taught me, and I give lessons to local children on how to play golf and it changes them. They learn that golf is a game you can play your whole life, and it's one of the few where you're really only competing against yourself.
Golf teaches many life lessons like how to be polite, and how to be a gracious loser or a humble winner. Golf teaches us to take turns and to be patient of the less-experienced players. It levels out the playing field with a handicap system, which is designed so all skill levels can compete equally. It brings a spectrum of people together to enjoy the game, even though they might not otherwise be friends. These are some of my favorite components.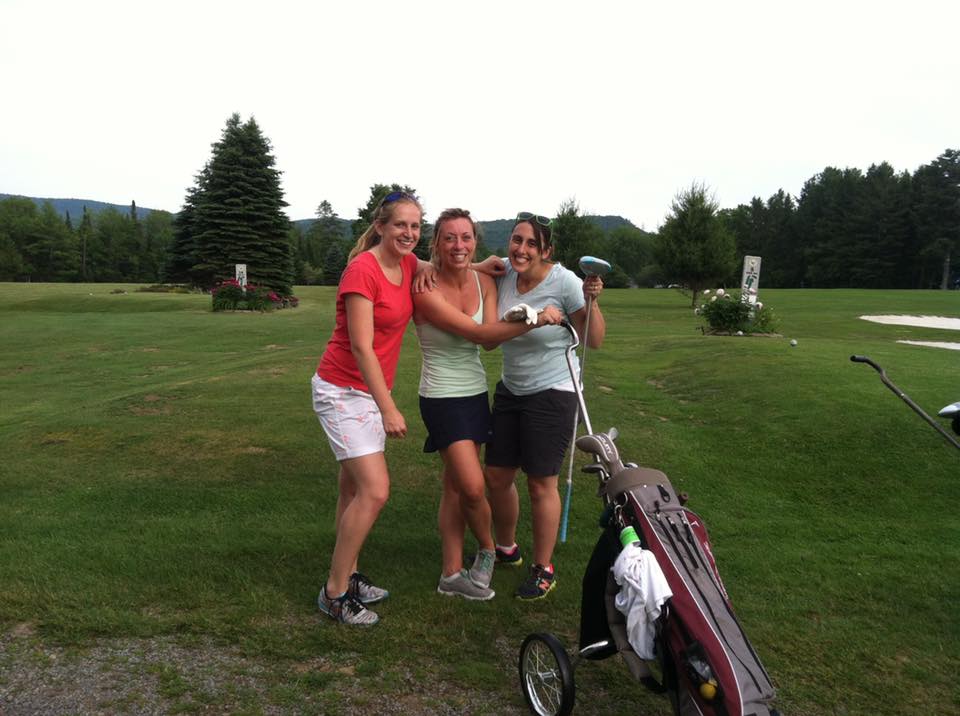 So as I sit here writing this blog, the golf addiction has once again reared its beautiful head. I am now thinking about which of the three local courses I am going to play first. I am craving the smell of fresh-cut grass and the sound of birds chirping as the whooshing of my club sweeps the blades. As I look out on the light dusting of snow blanketing the Lake Pleasant Golf Course, I wonder if changing the sound of my ring tone to a golf ball hitting the bottom of the cup is really going overboard or not? I guess there are worse addictions to have!
---
Make a weekend out of your golf adventure! Check out our lodging and dining options and start making plans today!
---
For the ❤ of the 'dacks: