The Adirondacks are a great place for many things such as hiking, paddling, and camping. But one of the things done really well here is food! I haven't had the chance to eat at all of the great restaurants we have here, but I do have quite a few of my own favorites.
ADK Trading Post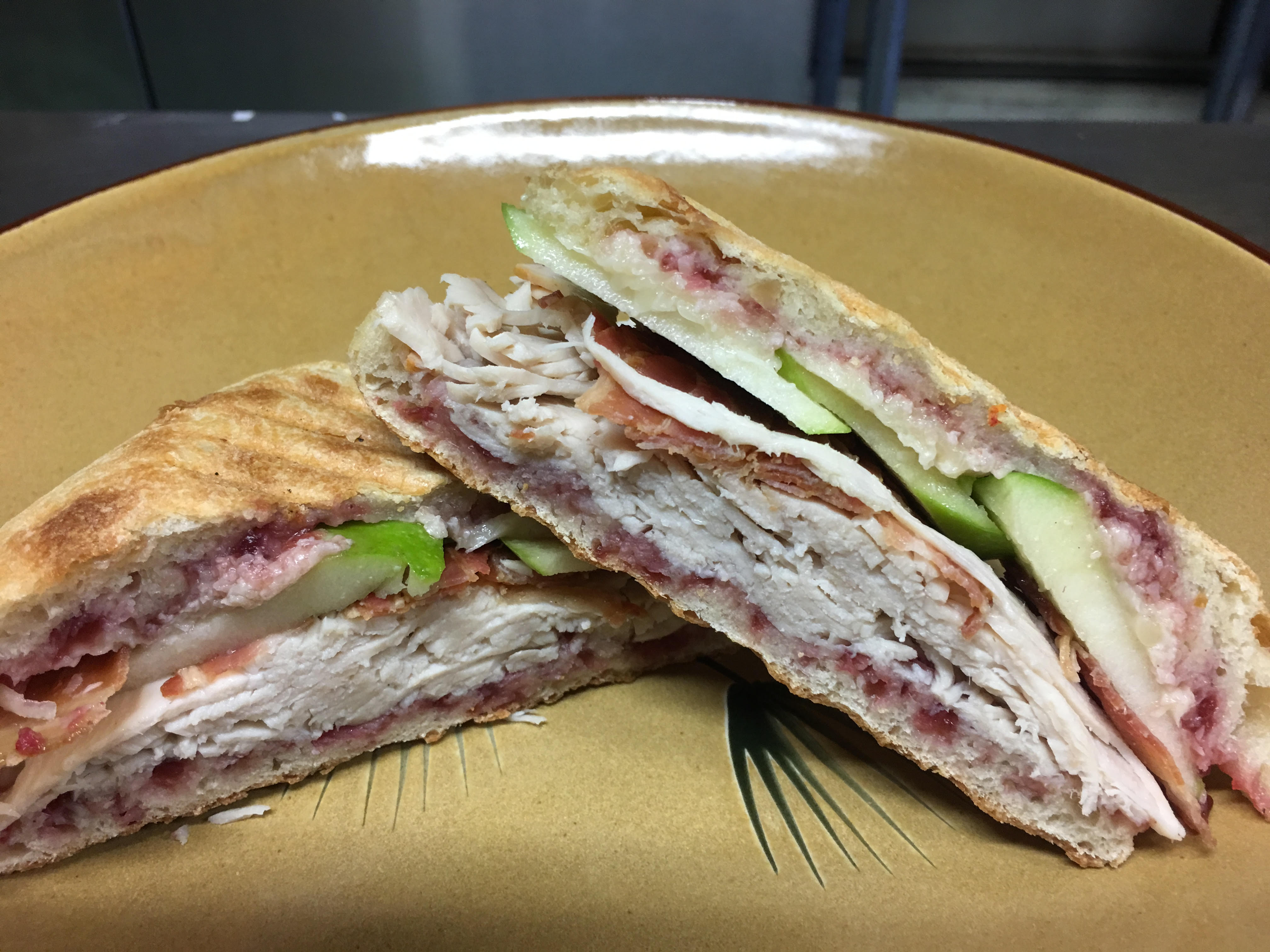 Located in Long Lake, the ADK Trading Post doesn't look like your typical restaurant. It's more of a gift shop/ panini shop. They are famous for their lobster rolls in the summer, which they serve every Friday from Memorial Day to Labor Day. My personal favorite, of the paninis I've had so far, is the Harvest. It's a turkey panini with sliced apple, bacon, cranberry-horseradish sauce, and cheddar cheese, all pressed together and served hot. They also have tons of other great paninis with chicken, roast beef, pastrami, ham, bacon, and they even serve breakfast sandwiches all day!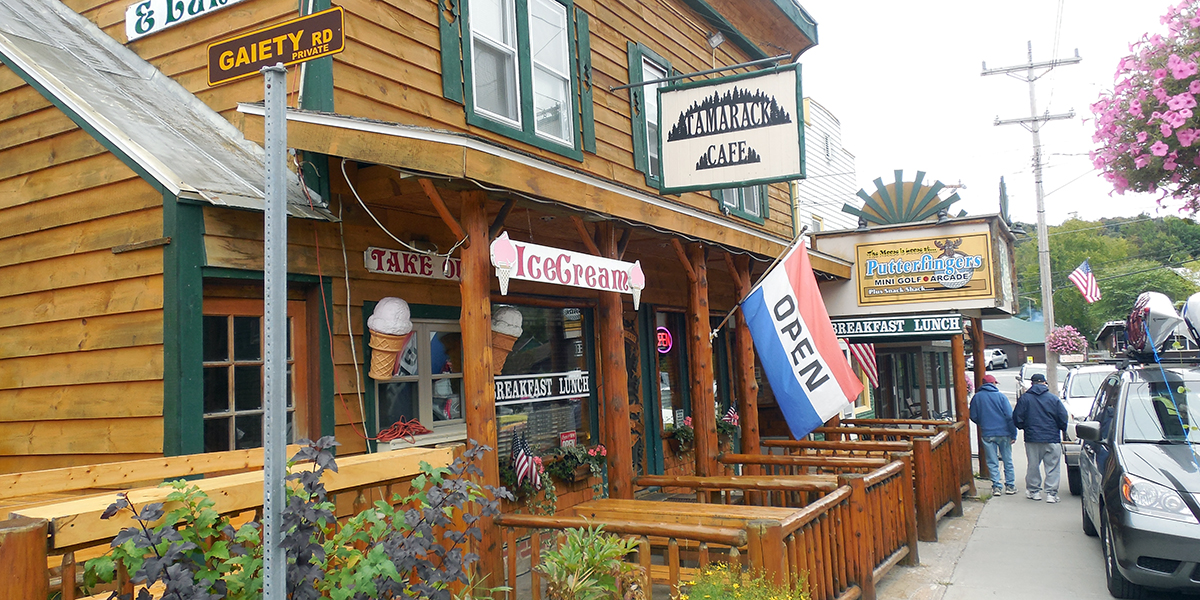 Of the restaurants I have tried in Inlet, the Tamarack Cafe is one of my favorites. They are a diner-style restaurant, serving everything from pancakes to burgers. You can never go wrong with a classic BLT, or their specialty Rocky Mountain Chicken with avocado, bacon, and Swiss cheese. They also have their very own signature hot sauce, Tamarack Sap Hot Sauce. It is a mild sauce full of flavor, with just a touch of maple syrup. I'm a firm believer that hot sauce can and should be put on all foods! Another little tidbit about this restaurant — they have a mini golf course right out back! After you finish your lunch, head out back to play 18 holes.
Indian Lake Restaurant & Tavern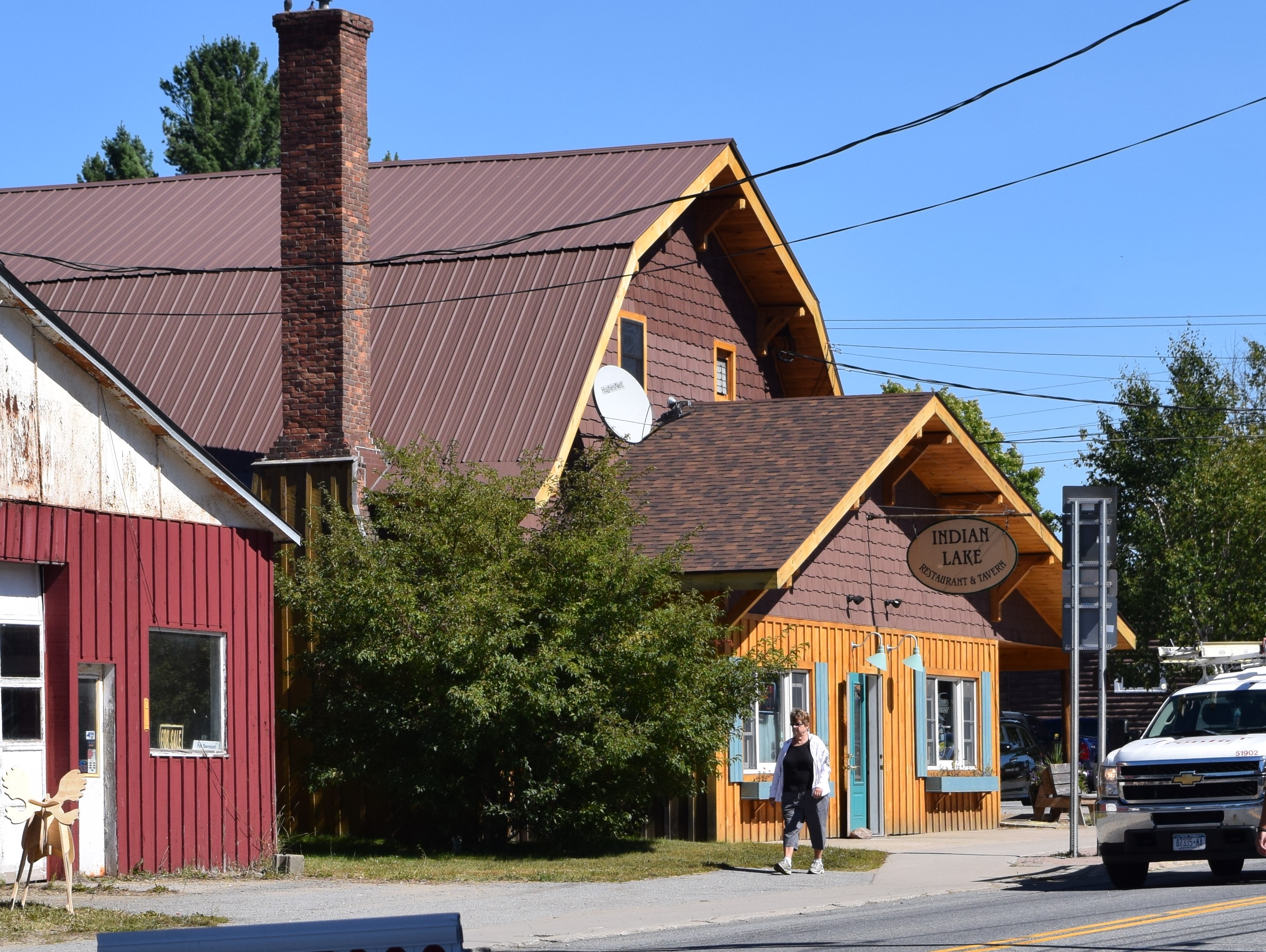 This one, as the name probably gives away, is in Indian Lake. They serve sandwiches, burgers, and full entrees. A little bit of something for everybody! The last time I went I had a specialty burger and it might be one of my favorite burgers I have ever had, The Abanakee. It came topped with caramelized apples and onions, Gorgonzola cheese and a maple aioli. YUM! They also have a full service tavern where you can order from the full menu and enjoy a local beer on draft. There is also an attached liquor store in case you need to grab a bottle of wine to take home!
King of the Frosties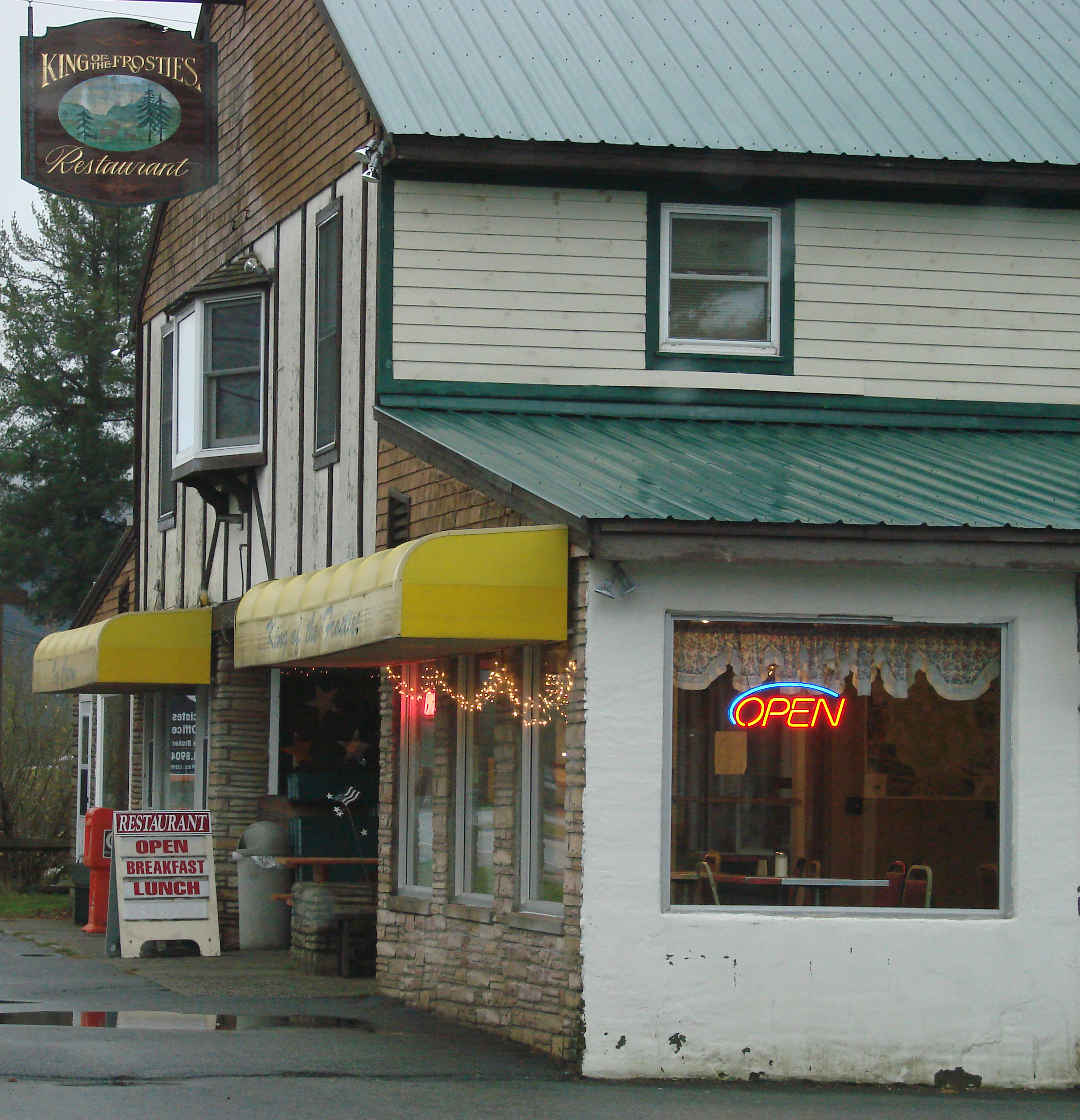 While known to most who visit Speculator as an ice cream stand, King of the Frosties is also a fantastic diner. They serve breakfast, lunch and dinner here and make some of the best omelets around. They also serve what they call "Cottage Fries", which are thin sliced potatoes that are fried golden brown. They are great with a little salt and pepper, or ketchup, or of course my favorite hot sauce! ! And of course you can't go wrong with just a visit to the ice cream window for a signature Frostie!
The Oxbow Inn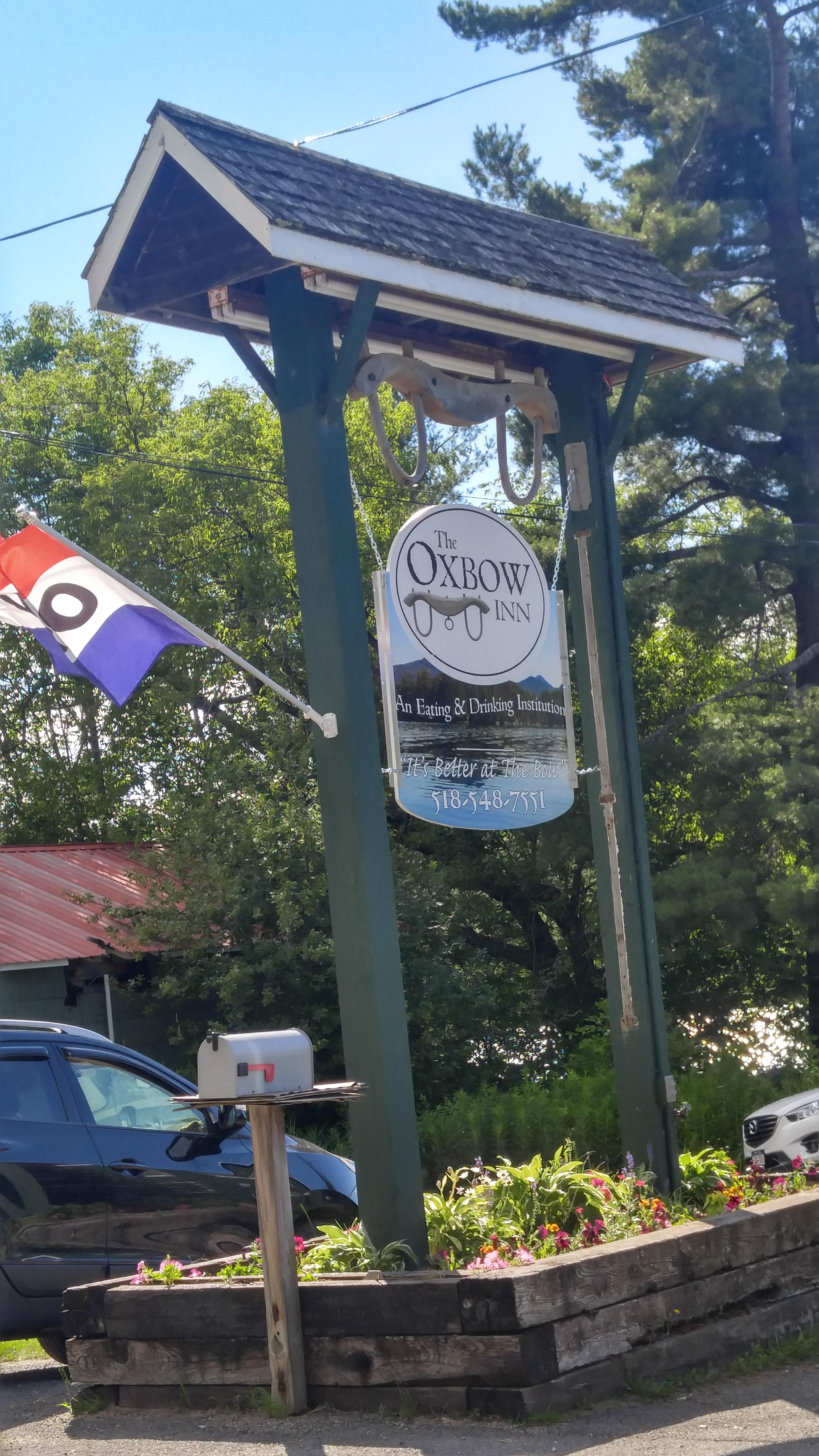 The Oxbow Inn in Lake Pleasant is a restaurant that has quickly been going to the top of my favorites list. They have some of the best pizza around. My favorite is the Chimney Mountain, which is topped with barbecue sauce, chicken, red onion, and mozzarella cheese. They also do a killer Friday fish fry for only $10.99! They don't take reservations, so you have to get there early if you don't want to wait. My favorite place to sit is right up at the bar, where they have a large selection of drafts, six different TVs to watch, and NY Lotto to play Quickdraw!
No matter where you choose to eat, chances are you can't go wrong. Check out all of the fantastic restaurants the Adirondacks has to offer and tell us which one is your favorite!